This article was originally published by Tyler Durden at ZeroHedge.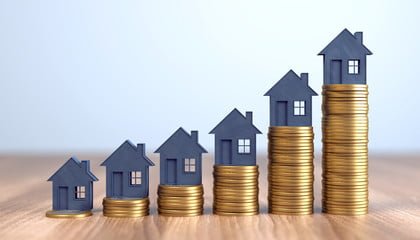 U.S. existing home sales slumped for the 13th straight month in March, but the pressures on the national housing market have yet to translate into cheaper rents: To wit, average national rent climbed 3% YoY in April, and 0.3% from the prior month, according to Yardi Matrix data cited by RentCafe.
The national average rent hit $1,436 in April, climbing about $42 from the prior year to $1,436 – which, though still positive, marked the slowest pace of growth in 11 months.
Across major US housing markets, rent in Wichita is the most affordable, averaging $646, followed by Tulsa, at $688. On the other end of the spectrum is the average rent in Manhattan, the world's most expensive rental market, climbed to $4,130 in April. Behind Manhattan is – of course – San Francisco, with an average rent of $3,647, then Boston ($3,357) then Brooklyn ($2,878), then San Jose ($2,720) and Los Angeles ($2,471), in sixth place. Of the largest metropolitan rental hubs, Indianapolis had the lowest average rent ($861), followed by Columbus, Ohio ($924).
While rents tended to be highest in urban enclaves along the coasts, some large rental markets in the Sun Belt boasted surprisingly affordable prices, including Las Vegas ($1,061) or Phoenix ($1,046).
But in another sign of just how skewed rents are across the US, of the 253 cities examined as part of the study, only 64% have average rents below the $1,436 national average, while the other 36% have average rents above.