This article was contributed by The Wealth Research Group.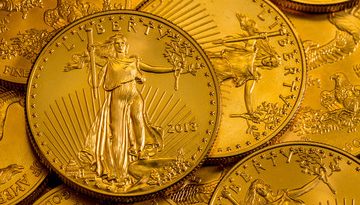 It appears like our May 14th alert, which included seven companies, was literally sent at the bottom for the tech sector.
Ever since, the NASDAQ has surged by nearly 10%, while our profiled companies have shot up much more!
Enphase (ENPH), for example, is now up 50%!
The market now believes that inflation is transitory and only prices in short-term inflation, which is sending funds into companies like ENPH!
If you're up 50% in one month on ENPH or if you're up 53.6% on DOCU, know this is not normal; it's magical, but won't continue in this trajectory, even though it's lots of fun.
It's up to you to decide your next move…
Tech sector looks a bit exhausted and tired to me — like it could use a break.
Millennials moved away from tech to cryptocurrencies after tech collapsed; we re-entered tech at the bottom and, soon, we'll re-enter cryptocurrencies.
Be a contrarian or become a victim; by the way, gold is surging again!