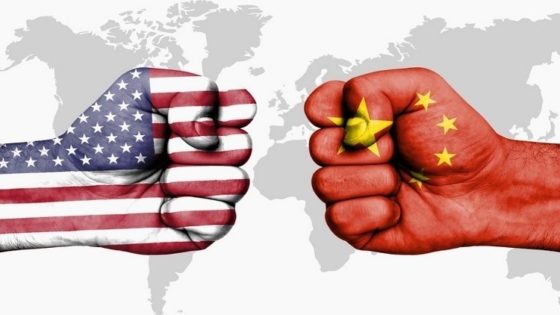 The trade war has so far killed off about 300,000 jobs and cost Americans about $1.6 billion in tariffs. The taxes are driving up prices and businesses are cutting workers to make ends meet in the face of rising costs.
There will be no winner in this trade war, and already, the United States looks a lot like the loser. Casualties are coming in the form of farm bankruptcies and lost jobs, not to mention the rising costs of goods further harming those already living paycheck to paycheck. The fact is the trade war is causing measurable damage to the U.S. economy, with the pain likely to worsen in the coming months.
According to Yahoo News, forecasting firm Moody's Analytics estimates that Trump's trade war with China has already reduced U.S. employment by 300,000 jobs, compared with likely employment levels absent the trade war. Coupled with the fact that in July alone, U.S importers paid a record $6.8 billion in tariffs, according to Tariffs Hurt the Heartland, an alliance of more than 150 trade groups opposing the duties, the damages are noticeable.
The firm's chief economist, Mark Zandi, told Yahoo Finance that the job toll from the trade war will hit about 450,000 by the end of the year if there's no change in policy. By the end of 2020, the trade war will have killed 900,000 jobs, on its current course.
The tariffs imposed are taxes paid by American importers, who do their best to pass the added cost on to their own customers. Sometimes they can't and have to absorb the tariffs as a higher cost that lowers profits and sees several people lose their jobs.
Not only are jobs being lost as businesses grapple with how to pay for the tariffs, but the trade deficit, a big sticking point Trump was attempting to fix by imposing tariffs and beginning the trade war, has worsened noticeably.  Not only have the Chinese stopped buying Americans soybeans impacting the farming industry, but they've added their own tariffs to U.S. goods exported to the Asian nation.
Before President Trump began a trade war with China, the U.S. was shipping $1.47 billion more in hardwoods overseas than American companies were importing, according to a report by Fox News. That surplus shrank 12 percent last year as the U.S. imposed double-digit tariffs on Chinese goods, and Beijing responded in kind, according to the Hardwood Federation, and it's likely to dwindle further this year as the standoff between the two countries heats up.
The resulting surge in the costs for supplies is forcing many business owners to choose between raising prices and laying off workers or both. The pain is likely to worsen too, with Trump boosting tariffs on some $200 billion in goods to 30 percent after Beijing pushed back against previous duties. "The trade war is already in its second year and with every escalation, the more it permanently impairs confidence," said Michelle Meyer, an economist with Bank of America. "The unpredictable nature of the trade war will keep businesses, at best, in wait-and-see mode."
The U.S's Own 'Ministry of Truth' Unleashed The Military to Fight "Disinformation"