This report was originally published by Michael Snyder at The American Dream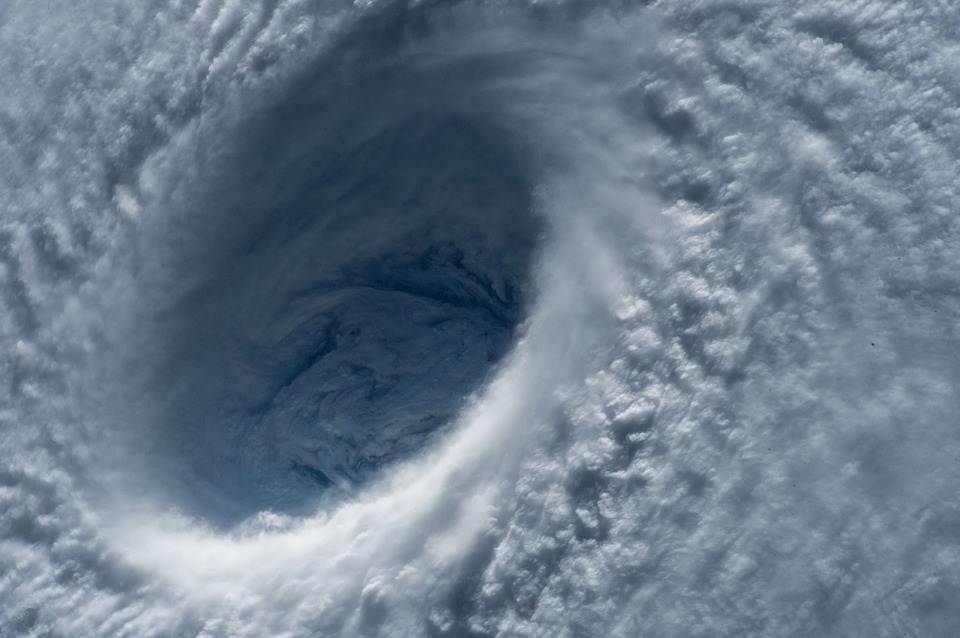 Hurricane Irma is more powerful than all of the other major Atlantic storms this year combined, and it has an eye as large as the entire Detroit metro area. It is being reported that "upwards of 90%" of Barbuda has already been destroyed by the storm, and it is being projected that some areas of Puerto Rico could be without power "for between four and six months". You may want to view these photos and these videos to get a better idea of the immense destructiveness of this very powerful storm. The latest forecasts have Hurricane Irma making landfall in Florida, but so far the two nuclear power plants in Florida that would be directly in the path of the storm have not even started the process of shutting down…
In anticipation of powerful Hurricane Irma, which projections on Wednesday showed headed straight for South Florida, Florida Power & Light's two nuclear plants were finalizing staffing plans and cleaning up the grounds. But neither Turkey Point nor the St. Lucie plant further up the coast had made the call yet to shutting down the plants.

Peter Robbins, spokesman for FPL, said shutting down a reactor is a gradual process, and the decision will be made "well in advance" of the storm making landfall.
We all remember what happened with Fukushima, and we definitely do not want to see a repeat on U.S. soil. The Fukushima nuclear disaster changed millions of minds about the safety of nuclear power, and as a member of Congress I will do all that I can to encourage the development of our solar power, wind power and geothermal power capabilities.
Let us hope that Hurricane Irma weakens before it gets to Florida, because the destruction that it is causing right now is off the charts. When it made landfall in Barbuda, there were some wind gusts that were "above 215 mph"…
Irma first made landfall in Barbuda — an island with a population of about 1,600 — around 1:47 a.m. ET Wednesday. Local weather stations there captured wind gusts of 155 mph before going silent, indicating the instruments had been blown away. Irma's sustained winds have been reported at 185 mph, with gusts above 215 mph.
When you have winds that high, there is little that you can do to prepare. According to one top official, "upwards of 90%" of Barbuda has already been destroyed…
At least one death was reported in Barbuda, according to ABS TV Antigua. Charles Fernandez, minister of foreign affairs and international trade for Antigua and Barbuda, told ABS that destruction on Barbuda was "upwards of 90%."

Irma destroyed government buildings, tore roofs from houses and left northern Caribbean islands without power or communications.
Considering what has already happened in the Caribbean, it astounds me that Miami is not being evacuated yet. If all of these communities in the south Florida area try to wait until the last minute to evacuate, it is going to create a traffic nightmare of epic proportions. According to CNN, we could be looking at "one of the largest mass evacuations in US history"…
Based on Irma's projected path, which includes Florida's heavily populated eastern coast, the enormous storm could create one of the largest mass evacuations in US history, CNN senior meteorologist Dave Hennen said. Miami-Dade, Broward and Palm Beach counties combined have about 6 million people.

Monroe County, home to the Florida Keys, has already ordered mandatory evacuations. Broward County, which includes Fort Lauderdale, issued a mandatory evacuation Wednesday for areas east of Federal Highway.
There is still a chance that the storm may not hit Florida at all, and let us hope that is the case.
Sadly, there are some out there that actually want the storm to hit Florida. In fact, some leftists on Twitter are actually rooting for the storm to destroy President Trump's Mar-a-Lago resort.
How can people be so cruel? When I first made the decision to jump into the world of politics, I thought that I would be able to avoid much of the nastiness, but I quickly found out that people are going to call me all sorts of names too. I am starting to understand why it is so hard to get good people to run for office, because there is a great price to be paid for putting yourself out there.
In this situation, my hope is that people down in south Florida won't wait for a formal evacuation order and will start getting out well ahead of this storm. According to CNBC, Hurricane Irma could cause a quarter of a trillion dollars in damage if it is still a category 5 storm once it reaches Miami…
But if it stays a Category 5 and hits Miami, the $125 billion estimate could be doubled, making it by far the costliest storm ever. At $105.8 billion, Hurricane Katrina in 2005 is currently the leader, though Hurricane Harvey, which struck Houston two weeks ago, could well surpass that total.
Can you imagine what a quarter of a trillion dollars of damage would look like?
And let us not forget that another hurricane is following right behind Irma. This could easily become the worst hurricane season in all of U.S. history, and we still have many more weeks to go before the season is over.
Meanwhile, a disaster of another sort is unfolding out west. Large portions of Washington, Oregon, Idaho and Montana are literally on fire. One of the reasons why we are having such a huge problem with wildfires out west is because the federal government is not properly managing public lands. So when these fires hit areas controlled by the feds, they tend to burn more intensely than they should. I intend to fight to have control of those lands transferred to state governments, and I hope that you will support my efforts. Here in Idaho, it has been estimated that we have more than a trillion dollars worth of natural resources under our feet, and if we can get full control of our public lands it would end our state budget problems permanently.
Our world is increasingly becoming a very unstable place, and we are certainly seeing evidence of that this month.
Let us hope that things start settling down, but unfortunately I don't think that is going to happen any time soon…

Michael T. Snyder is a graduate of the University of Florida law school and he worked as an attorney in the heart of Washington D.C. for a number of years.
Today, Michael is best known for his work as the publisher of The Economic Collapse Blog and The American Dream. 
If you want to know what is coming and what you can do to prepare, read his latest book [amazon text=Get Prepared Now!: Why A Great Crisis Is Coming & How You Can Survive It&asin=150522599X].