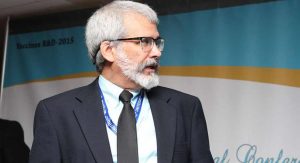 A virologist who helped the big pharmaceutical companies create the mRNA vaccine shots currently being pushed on the human population of Earth has been censored by Twitter. The social media giant has silenced Robert Malone for being "skeptical" of the vaccine he helped create.
Malone's account had over 516,000 followers when the platform silenced him on Wednesday, according to a report by RT. It remains unclear if the suspension was automatic or done by a human. Twitter gave no immediate comment. Malone has been an outspoken skeptic of universally vaccinating everyone against COVID-19 using mRNA technology.
Malone is a veteran virologist and vaccine developer, who is credited for significantly contributing to the invention of the mRNA technology, the foundation of the Pfizer and Moderna vaccines against Covid-19. Amid the scamdemic, he emerged as a prominent critic of many of the policies taken in response to the spread of the SARS-CoV-2 coronavirus.
COVID-19 mRNA Shots Are Legally Not Vaccines
Back in August, mainstream media and the ruling class were upset at Malone for daring to "undermine" the use of the mRNA technology he helped to create.  The accusation is that Malone is spreading misinformation…about the shots he helped invent. You can't even make this up anymore. We are living under a tyrannical dictatorship and are expected to be slaves to our rulers and never question or dare to speak out against our slavery.
Malone reacted to the news of Twitter silencing him on his other social media (Telegram), saying it meant that he "must have been on the mark, so to speak."
"It also means we lost a critical component in our fight to stop these vaccines being mandated for children and to stop the corruption in our governments, as well as the medical-industrial complex and pharmaceutical industries," he wrote, encouraging people to tune in to his interview on the Joe Rogan podcast later on Thursday.
No matter how deep we go into this enslavement agenda by the rulers, one quote continues to come back to my mind. After hearing it spoken once, it is now unforgettable:
"The things that are going to be blocked are not going to be fake stories. The things that are going to be blocked and censored, the things they are going to keep from people is going to be stuff they just don't want you to focus on or know about." – Melissa Dykes