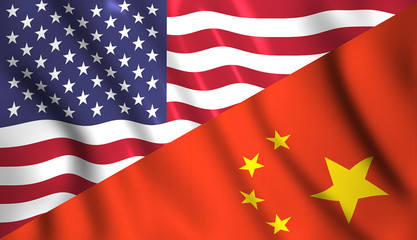 One year into president Donald Trump's trade war and tariffs on metals, all data points to bad news.  There are more losers than winners in this economic war, and the trade deficit has widened substantially as opposed to leveling out, as promised.
Manufacturing activity in the United States has dropped a massive amount since August, and the tariffs imposed on metals has played a part in the decline.  A year ago, when Trump imposed the tariffs (taxes) on imported steel and aluminum, many cheered him on.  However, warnings from the beginning were that costs would rise, and Americans would bear the cost of tariffs, not the foreign companies Trump declared war on.
https://www.shtfplan.com/headline-news/more-trade-war-failures-us-trade-deficit-hits-highest-level-in-a-decade_12062018
Although U.S. steelmakers Nucor Corp. and United States Steel Corp. saw significant profit gains in 2018, the manufacturers that buy the metal, such as Caterpillar Inc., a top three U.S. exporter, have said that the tariffs have hurt profits, spurred layoffs, and forced some companies to rework supply chains in ways that undercut use of American workers. Caterpillar, the world's biggest machinery producer, said it may have lost more than $100 million in 2018 as a result of the tariffs, while beer-maker MillerCoors has said the aluminum tariffs likely added more than $40 million in costs to its operation.
Mid-Continent Steel and Wire Inc., a maker of nails, has said it's cutting jobs to offset its added costs from the tariffs, while PanelClaw Inc. and Nuance Energy, suppliers of steel racks for solar panels, say they're now importing some racks from abroad rather than building them with American workers at home. –Bloomberg
There is one key indicator, however, that shouldn't be ignored.  According to a report by Bloomberg, U.S. manufacturing PMI, an indicator of economic health for the sector, has dropped steadily since August, and in February sat at its lowest level since Trump won the election. The U.S. manufacturing sector showed "a lot of momentum coming out of 2017 into 2018," said John Mothersole, an IHS Markit analyst in Washington. "But all that momentum evaporated across the course of the year."
Mothersole viewed the tariffs in the same manner as we, at SHTFPlan did…it's simply a tax on U.S. manufacturing, and will manifest as a cost increase for the average American. He sees taxation as a drag on the U.S. economy.  When money is taken from anyone or any business for any reason, it hampers economic growth and stability and all taxation does this.
https://www.shtfplan.com/headline-news/trade-war-continues-to-cause-severe-pain-as-bankruptcies-surge_03192019