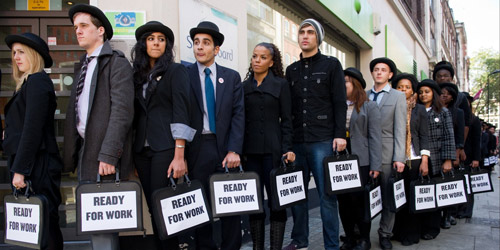 Watch Donald Trump's Labor Day message to Americans:
The American worker built the foundation for the country we love and have today. But the American worker is getting crushed.

Bad trade deals like NAFTA and TPP… such high and inexcusable taxes and fees on small businesses that employ so many good people.

This Labor Day let's honor our American workers – the men and women who proudly keep America working. They are the absolute best anywhere in the world. There's nobody like them.

I'm ready to make America work again and to make America great again. That's what we're going to do on November 8th.
The REAL unemployment rate in America, when you count all those people the government no longer counts, is approaching 25%.
That means that nearly one in four Americans have no job.
These are Great Depression numbers.
Via ShadowStats: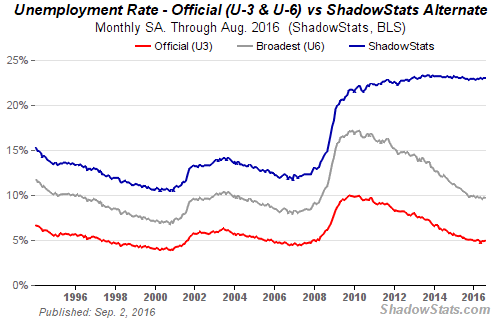 According to the Free Beacon:
There were 94,708,000 Americans not participating in the labor force in May, an increase of 664,000 individuals from the previous month, according to data from the Bureau of Labor Statistics released Friday.
That's about 2,000,000 more Americans who are out of the labor force than there were in October 2015.
This is Obama's America and Hillary Clinton will undoubtedly continue the trend.