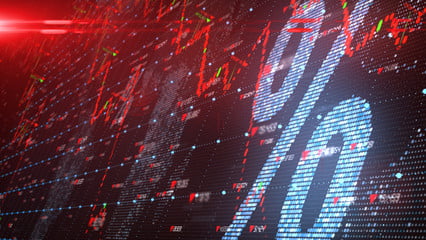 President Donald Trump has tweeted his support for zero or lower interest rates in the wake of a massive and crippling national debt. Not only is that a raw deal for those Americans who have saved up for an emergency, but it'll help little in the face of the monstrous mountain of debt the United States has managed to rack up.
JPMorgan Chase CEO Jamie Dimon this week said bank executives have discussed imposing certain fees on consumers if rates fall to zero. That's already a problem because if interest rates fall to zero or worse, go into the negative, you'll be paying the banks interest to hold your money.  Trump on Wednesday tweeted that the Fed "should get our interest rates down to ZERO, or less," allowing the federal government to refinance its massive debt at a lower cost according to USA Today. 
https://twitter.com/realDonaldTrump/status/1171735692428419072?ref_src=twsrc%5Etfw%7Ctwcamp%5Etweetembed%7Ctwterm%5E1171735692428419072&ref_url=https%3A%2F%2Fwww.marketwatch.com%2Fstory%2Ftrump-tweets-support-for-negative-interest-rates-2019-09-11
In the coming years, even if the country is gripped by a terrible recession, it isn't likely that we'd see negative or zero interest rates. The central bank almost certainly would not take such a step in the short term, although looking out further, it could be possible by 2021.  Other countries have done it. Fed Chairman Jerome Powell has said the U.S. economy is performing well and the Fed's key rate is well above zero at a range of 2% to 2.25%. But Powell and other Fed officials are worried about risks that could derail the record 10-year-old economic expansion, such as Trump's trade war with China and a slowdown in global growth.
The Fed is expected to continue to gradually trim the interest rate in an effort to spur more consumerism in the form of borrowing and spending. With markets expecting five more quarter-point cuts by early 2021, according to Bank of America Merrill Lynch. That would leave just three more decreases to get to zero, suggesting it could happen in 2021.
Negative interest rates would not mean banks aren't making money.  They would simply raise their fees to borrow money or increase overdraft or ATM fees on their customers.  The only one making less or no money would be those who have an emergency fund stashed away in a savings account.
Bringing the interest rates below zero in other countries has devalued the fiat currency.  If the dollar is devalued, many personal wealth gurus suggest having hard assets onhand, such as gold or silver.
This 2019 updated edition of Stack Silver Get Gold: How To Buy Gold And Silver Bullion Without Getting Ripped Off!
is the only gold and silver investing book you'll ever need because it's written by a nationally recognized precious metal investing expert and Chicago Mercantile Exchange futures trader with 15 years of buying gold and silver bullion under his belt. He reveals all the tricks of the trade that most people in the gold & silver industry probably don't want you to know.