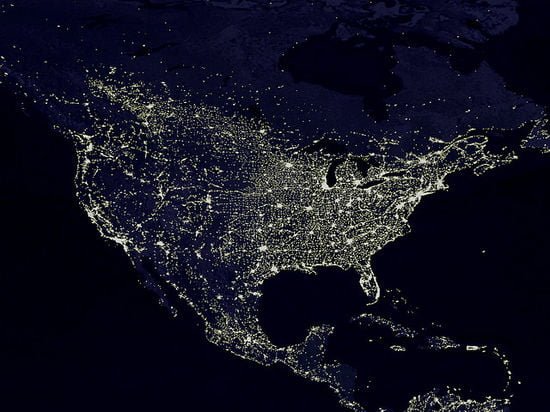 President Donald Trump signed an executive order demanding a study be done on the risks of electromagnetic weapons. An electromagnetic pulse could disable the entire power grid in the United States using in an extreme SHTF situation for a vast majority of people.
According to Bloomberg, Trump wants increased awareness in both the private and public sectors of the dangers of such a weapon's deployment.  The president wants all people to increase their planning for an EMP, whether it's produced by a bomb or a cosmic event, administration officials said in a conference call. The officials had also said the order was driven by concern about the general risks of an EMP, not a specific threat.
The White House confirmed that the president has signed the executive order titled Coordinating National Resilience to Electromagnetic Pulse. "This executive order advances increased resilience to Electromagnetic Pulse (EMP) events by directing better data gathering, testing, and private-sector coordination to implement protective measures," the announcement said, according to WND. "President Trump will always do what it takes to keep Americans safe. Today's executive order – the first ever to establish a comprehensive policy to improve resilience to EMPs – is one more example of how the administration is keeping its promise to always be vigilant against present dangers and future threats," the White House said


A power grid failure could result in long term loss of life should it go on for a period of time.  If you've ever wanted to prepare for such an event, now would be a good time to begin your research.
https://www.shtfplan.com/headline-news/6-totally-insane-things-that-will-happen-if-our-power-grid-goes-down_02272017
The U.S. government has long described an EMP as a potential catastrophe.  And with everyone on the grid in some way, it has the ability to become apocalyptic incredibly quickly. The execution of an EMP attack would make it impossible to conduct banking transactions and food delivery trucks will be stopped in the tracks. People will no longer be acting like people when there is no food on the shelves and they are hungry.
According to WND, there are several nations that have the ability to use an EMP to disable our way of life in the U.S. It could be an "extinction level event" for tens of millions in this country, as most are highly dependent of the system. WND had previously reported only weeks ago on a new federal government report, "Surviving a Catastrophic Power Outage," that warned that the United States' response plans and resources would be hugely "outmatched" by a catastrophic power outage, which could leave society in disarray and many people dead.
There are ways to prepare yourself and your family for the potential of a power grid failure.  Start with the book, The Prepper's Blueprint by Tess Pennington. In it, there is valuable information and easy to follow checklists that can help even a beginner feel more prepared for any catastrophic event.