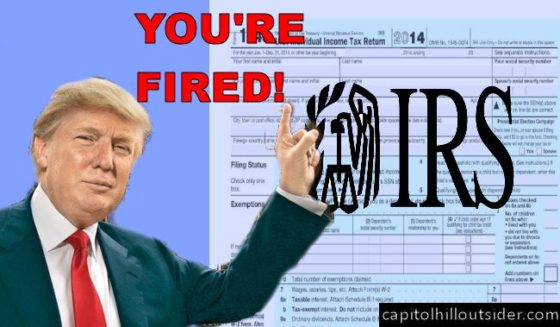 In an effort to meet President Donald Trump's demand to reduce the regulatory burden, the Internal Revenue Service (IRS) announced on Tuesday that it intends to eliminate 298 tax regulations it has deemed unnecessary.
The action by the IRS follows a pair of executive orders issued by Trump last year. One directed each government agency to conduct a review of existing regulations, while another instructed the IRS to simplify the tax code through deregulation. Some of the laws identified for removal have been outdated for decades. By eliminating these rules, the agency says it can both reduce the number of regulations taxpayers need to review and improve the "clarity" of the new tax law.
According to a recent study by global financial services technology firm Koger, 56% of executives at hedge funds and private equity firms believe regulatory enforcement has decreased under the new administration. Eighty-five percent of respondents viewed the current U.S. regulatory environment as laxer than that of the country's international counterparts. Fewer regulations boost liberty and make making a living much more simple.
The Trump administration has made good on their promise to remove burdensome and unnecessary regulations meant to stifle businesses, individuals, and economic growth. Hopefully, they will continue cutting regulations until the government is nothing like what it was in 2015.
The bigger question, though, is: is the IRS as an agency necessary? The simple answer: no. If we truly lived in the "land of the free," as politicians who are vastly more wealthy than the average American tell us we do, we wouldn't be forced under the thumb of the IRS's tyranny anyway. And it is possible to eliminate the IRS.
The Fair Tax Act (H.R. 25) was introduced by Congressman Rob Woodall (R-GA). It would abolish the IRS, mainly on the premise that the agency would no longer be needed after restructuring the nation's tax system as described in the bill. It would eliminate the income tax and replace it with a national sales tax based on consumption rather than income. The bill seems to have generally been unreported because it is introduced in each Congress by Woodall, becoming a tradition of sorts.  It has never advanced before and is unlikely to do so this time. –Fedsmith
Abolish the IRS.  A lot of Americans problems would be solved immediately.