This article was contributed by Lior Gantz at The Wealth Research Group.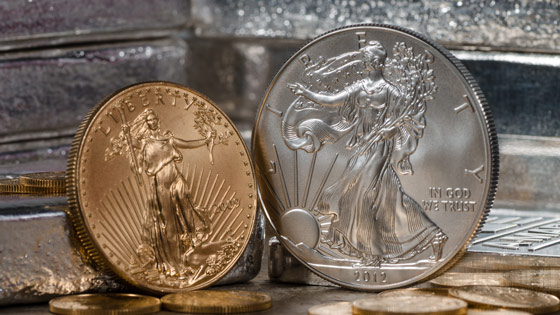 In 2008, Washington and the Federal Reserve concentrated all of their efforts on saving the banking system. Between then and now, the banking sector UNDERWENT TREMENDOUS regulatory changes. Banking is a TOUGH BUSINESS, which makes it hard to enter into, but the banks don't actually need a bailout in 2020.

The Wall Street bailouts are going to other sectors, but there are TONS OF POLITICIANS who are making sure that Wall Street doesn't pull another heist, funded by taxpayers' money, and are making sure that Congress also focuses on households.
Politicians are making sure that the stimulus is going to be MASSIVE IN SCOPE. It already is, but much more is coming. Effective in about a week or two, it will be RAINING CREDIT on all of our heads.
Even with all the stimulus money already in motion, mayors and governors are warning that the SHORTAGE OF INCOMING TAXES will lead to severe budget cuts.
States and municipalities can't print money; therefore, they need FEDERAL AID.
8.5% of U.S. GDP comes from local and state government and about 13% of the workforce is attributed to that.
In other words, the real SECOND WAVE is not the Coronavirus breaking out again, but a 2nd round of stimulus funds.
Sentiment is CRAZY-BEARISH on Wall Street; basically, fund managers just can't bring themselves around to believe that stocks deserve these valuations or that a V-SHAPED recovery is possible!

If they're right, then a WORLD OF PAIN is coming for investors, who believed they were already out of the woods.
People who are retiring and whose nest eggs were saved by the comeback won't like to see a ROUND 2 of the sell-off.
What's popular right now is TO BE BEARISH, to believe in a "U"-shaped recovery, a lazy "U," a "W"-shaped one, and even an "L" recovery, which hints that many jobs will be permanently lost.

We have to remember that the U.S. economy was like a MAGNIFICENT JET slicing through the skies, reaching new heights and BREAKING RECORDS when COVID-19 forced this economy to stop all of a sudden.
In other words, if Congress and the Federal Reserve are able to come up with CONSTRUCTIVE PROGRAMS, it could be that we not only get a "V"-shaped recovery but a new BOOM CYCLE.
Yes, exponentially increasing the money supply, dishing out direct wires, and other programs do put the national debt in its worst state in history, but the country's TOP PRIORITY should be to make sure the AVOIDABLE DEVASTATION stays that way. People shouldn't be on the street unable to make mortgage payments, for example. To me, programs like these are BETTER USES of taxpayer money than anything else because they FLOAT households, small businesses, and state/local governments through this FORCED-UPON hard time until we figure out how to exit from it.
As you can see above, the gold/silver ratio is POINTING ONE WAY and is going to fuel SPECULATIVE MONEY back into the sector. If this trend continues into June and further into the summer, the ratio can shrink to 90:1, assuming $1,800/ounce gold, which puts silver at $20, A BIG DEAL.
EXCLUSIVE REPORTS, Featured In This Article and in Others, Which Are Considered ESSENTIAL READING: