This article was contributed by our good friends at Future Money Trends.
Do Not Underestimate the Craziness of This Matter!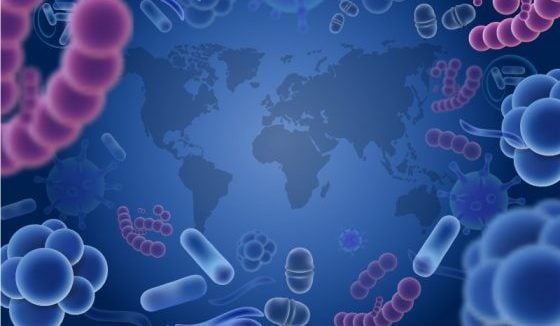 The bull market is over. Make sure to let that reality sink in. These past two weeks were the most violent market action in the history of the world, and so many things are GOING TO PERMANENTLY alter and change, going forward.
The economy is literally dead. Malls are empty by law. Streets are empty by law. Hotels, cruise ships, airports, office buildings, factories, restaurants, and the list goes on and on – TRADE has basically been banned.
In true Ray Dalio fashion, the world's BIGGEST hedge fund manager proved that predictions mean SQUAT and that DIVERSIFICATION means everything.
No, Ray, cash is not trash, and I certainly don't feel stupid about having LOTS and LOTS of available liquid cash both in the bank and in paper notes. Actually, I feel that it's exactly what I need to do to protect my family.
The coronavirus has divided people between maximalists and minimalists. Some believe COVID-19 should be treated like the seasonal flu and that everyone should calm down. They are viewing the panic as the buying opportunity of a lifetime. On the other hand, the maximalists are afraid of a total and utter ECONOMIC DEPRESSION, which entails mass layoffs, a wave of defaults and bankruptcies, millions of casualties, and horrors of every kind. They are selling off their equity and are mandating themselves to home-quarantining.
This started with markets SHAMELESSLY ignoring all of the warning signs, and now Trump has BANNED all travel from Europe; the borders are shut. We have the National Guard on the streets and, as you know, people panic fast because the mainstream media is doing NOTHING to calm the spirit.
In the bigger picture, if you've been invested in the markets for more than a couple of years, like myself, your COST BASIS for the indices is much deeper than 20% and you're still in the money, but the flick of a switch suddenness of this, from all-time highs to bear market, is tough to swallow.
Most investors have piled into the market only after Trump's victory. They're seeing their gains evaporate altogether. Retirees are seeing years of savings VAPORIZE.
Unlike in 2008, this isn't just a financial crisis. People are not allowed to interact, which is the definition of an economy and a society.
I don't know what your personal thoughts are about the lethality of the virus or what its infectiousness level is, but don't even think about that right now. Your mind needs to be concerned with the ANNIHILATION of your local economy – small businesses won't even last another week of this.
Financial conditions have tightened to the point they were in 2009 – political leaders better get their ACT TOGETHER!
Our way of life is at stake here. China will cease to be the manufacturing hub of the world. No CEO will trust it to be its sole or its main supplier. Coronavirus will change paradigms and will pave the way to new ideas and several new industries. America is going to see thousands of factories return home.
The World Health Organization OFFICIALLY declared the virus as a pandemic, so now politicians from all over the planet MUST cover their asses and treat this like the end of the world or they'll be blamed for not taking this SERIOUSLY.
In Europe, the Spanish government has suspended parliamentary meetings after a politician was infected and the European Union Parliament itself got suspended INDEFINITELY.
Germany's Chancellor, Angela Merkel, dropped a BOMB, saying that MORE than half of the country will carry the virus soon.
The Federal Reserve is not going to toy with this: in one week, the Fed Funds Rate could be ZERO!
I estimate that they'll cut by another 75bps, even after the 50bps cut they already did a week ago.
The FED is pumping so many reserves into the system that I now QUESTION if global policymakers won't begin to discuss issuing SDRs, which are the equivalents of GLOBAL CURRENCY!
With everything that's happening, I want to make sure that you understand that I am also EVALUATING opportunities in this market. Some of the world's highest-quality businesses are cheap!
There are blue-chip businesses trading at P/E ratios under 10, with some under 8, and even 6. I am going to WAIT until the FED meeting on the 17th before releasing my personal Shopping List, but I'm telling you up-front that if you've got cash, you are holding the KING.