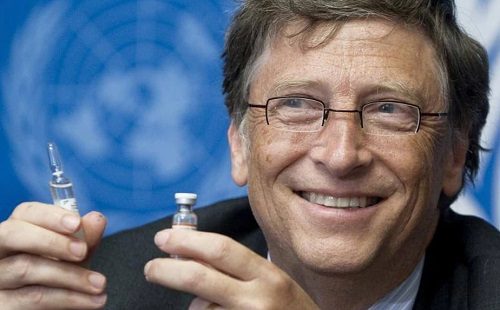 Vice president Mike Pence said the Trump administration had "great confidence" in a coronavirus vaccine. The Trump administration insists that a vaccine will exist by the fall after it was announced that trials were entering their next phases earlier this week.
As we've noted, this vaccine is going to be one of the pillars of the New World Order.  It will be mandatory in every sense of the word. Some have even suggested the mandatory mask edicts being enforced by grocery stores is a test run to see if private businesses will enforce the will of the tyrants that are trying to take over the world.
Greg Mannarino: It's Critical To Understand That The Goal Is "Full Control By The Federal Reserve"
Pence said he's "optimistic" that tens of millions of Americans will be vaccinated by the end of this year, according to a report by Newsweek. Additionally, pharmaceutical firm Moderna announced earlier this week that their COVID-19 vaccine experiment in partnership with the National Institue of Allergy and Infectious Diseases (NIAID) was going into its next phase.
This will all be tied in with a payment system centrally controlled by the elitists.  The beast system is here, like it or not.
Testing Will Begin In Africa For Biometric ID, "Vaccine Records," & "Payment Systems"
Pence praised Dr. Anthony Fauci, a liar, and propagandist extraordinaire, who is pushing the New World Order on us all, saying "I've got to tell you, when you've got Dr. [Anthony] Fauci saying that it's not if, it's when we have a vaccine, it gives you the signal that we really have great confidence that by this fall we're going to have a vaccine." Pence made that comment while speaking to Fox News anchor Martha MacCallum.
"Under Operation Warp Speed, we're literally producing those vaccines right now. We're purchasing millions of syringes right now so that the moment the FDA says a vaccine is safe and effective we will have the supplies on hand to literally offer vaccines to tens of millions of Americans," Pence added.
Fauci Talks "Winter" Again: "We Will Have An Answer On A COVID Vaccine"
Don't forget, that they have already warned us of an upcoming "dark winter." They are really doing this. Make any last-minute preps now if you can.