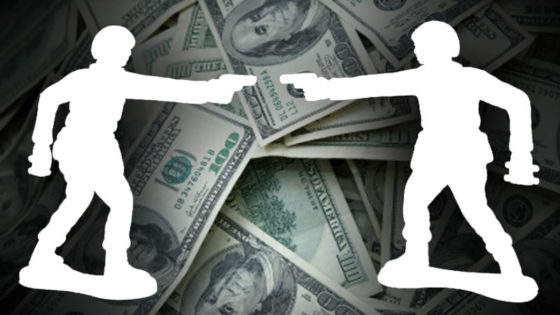 Many companies across the United States are reeling from the tariffs imposed by China and president Donald Trump during the ongoing trade war. Even though there's been a so-called "cease-fire" by both nations and tariffs aren't going up, many companies in Texas are "ticking time bombs."
Layoffs at auto manufacturing plants such as Tesla, Ford, and GM are all having their impact on the economy.  Thanks to the trade war, it's become harder to make ends meet for businesses unless they raise their prices to cover the cost of the tariffs.  Unfortunately, even though tariffs are stagnant for now, it's an ever-increasing financial burden on many businesses in Texas.
According to Dallas News, a small business which relies on stone-coated steel roofing from China has been forced to take out high-interest loans to cover their costs. And that kind of pain lingers all over Texas as many companies face the choice of shouldering the now expected costs of the trade war or passing along the burden to consumers or seeking relief through an unforgiving bureaucracy or even confronting the sometimes impossible task of seeking new supply lines.  Everyone seems surprised by this, and we hate to say we told you so, but we told you so.  Americans will pay the cost for this trade war, and at a time when most families live paycheck to paycheck, it's become a rather daunting and eerie overhanging concern.
While many Americans have all but forgotten the trade war, the backbone of the U.S. economy, small businesses, are still facing every single tariff.  Not one of Trump's tariffs has been removed, but the focus has been about the government shutdown instead.
https://www.shtfplan.com/headline-news/these-three-items-will-be-hit-the-hardest-thanks-to-trumps-tariffs_09242018
To make matters worse, the trade deficit is now at record high levels; the reason Trump started the trade war was to lower said trade deficit. Trump has long claimed that the tariffs are all part of his plan to get better trade deals, correcting what he says has been a long history of other countries ripping off the U.S. and its workers.  But the only thing ripping off the U.S. and its workers now, are the tariffs.
Tariffs Hurt the Heartland, a coalition of business and farm groups, has calculated that Texas companies have paid $1.1 billion in additional tariffs on products subject to Trump's import levies through October, the most recent month with available data. "This is a ticking time bomb," said Ralph Bradley of Jammy Inc., a Fort Worth auto-parts importer swamped by tariffs. "I don't know why everybody is like, 'Things are OK right now.' They're not. They're bad as they've ever been, and they're about to get worse."