Fox reports that the Teleprompter of the United States has been kidnapped:
There was a brief scare last night for President Obama after someone stole his teleprompter, according to WWBT-TV in Richmond.

The Teleprompter of the United States (TOTUS) was inside a truck filled with President Obama's podiums and audio equipment. WWBT reported that thieves took the truck just days before the president's visit to Chesterfield, VA.

Sources told the television station that the equipment was valued at nearly $200,000 and included several presidential seals.

President Obama is rarely seen without TOTUS.

source: Fox News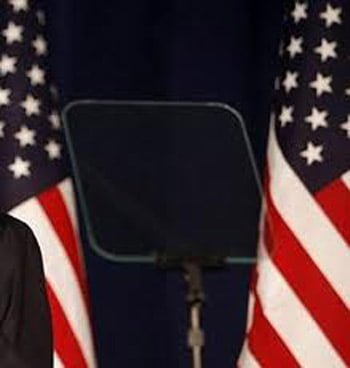 Totus has long be a loyal and patriotic American, rarely is Totus seen without American flags.

"I think Totus will  return to the White House someday and we hope it's soon… the President hasn't spoken a word in twenty-four hours."

WWN reached out to President Obama directly for his reaction… but, of course, he had no comment.
Fox News also reports that a van with TOTUS was later located by police, though NBC suggests there is some confusion as to whether this van was the original stolen vehicle, or a vehicle carrying a different set of equipment.