This article was contributed by James Davis of Future Money Trends.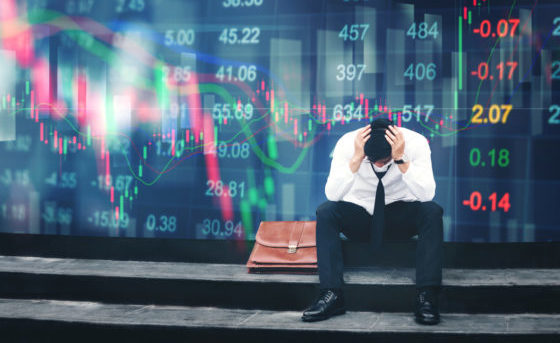 This might be the MOST IMPORTANT letter I've published since this pandemic GOT STARTED.
In essence, the global markets are now CLEARLY DIVIDED between FOUR DISTINCT sectors:
FAAMG stocks: These are the MEGA-GIANTS and they're so much more valuable than the other companies that they're not even in the SAME UNIVERSE. For example, Apple Inc. is already worth over $2T, with a P/E ratio of 37, com is worth $1.7T, and Microsoft is worth $1.7T as well, with a P/E ratio of 37, and Facebook and Google are also trading at these valuations.
These companies are FAR FROM CHEAP but they're certainly not in a bubble when considering the alternatives.
Robinhood Platform Stocks: This is where a RAGING BUBBLE is going on, which will END BADLY in very SHORT ORDER.
The darlings of this trading platform don't have COMMON SENSE and they hold stocks for days, perhaps weeks, just enough so that someone else will pay more for them, but the game of MUSICAL CHAIRS will end and it won't be ANY FUN.
I expect to see companies that go under, stocks that crash by 30%-50%, and plenty of pain since this bubble depends on credit and stimulus and it does not represent OR MIRROR REALITY.
General Equities: Many companies are trading at FAIR VALUATIONS and can be looked at in the context of long-term investments.
We've published THREE WATCH LISTS and there are a select few that trade below their LIMIT ORDERS right now.
The fourth economy is the REAL ECONOMY; here, credit and leverage do not play a POSITIVE ROLE. Here, honest and hard-working people deal with what's available and get NO AID and no blanketed bailouts.
These people, the small business owners, and Main Street enterprises that are the LIFEBLOOD of the economy since they deal in REALITY, not in credit, are FALLING BEHIND.
The system is not directly rigged AGAINST THEM, but it ends up being to their detriment at the end of the day.
This STRUCTURAL PROBLEM is displayed in the following chart, which shows that credit, translated into HIGH ASSET PRICES, is rising faster than GDP does, so much so that we are in uncharted waters on this front.
It introduces many challenges to the life of the average person, who isn't IMMEDIATELY DRAWN into the world of credit since they are attracted to what they can access, which is the REAL ECONOMY.
The few who are either from the right background or understood the system early on go into the world of credit, but the majority GET SUCKED INTO a frozen capsule of time, in which real wages do nothing for THREE DECADES.
Misuse of credit has destroyed the real economy and has created many terrifying and unintended consequences.
The people that benefit from this are not the majority, so frustration BOILS INSIDE until it finds an outlet.
We have two economies, but the DISCONNECTION IS TEMPORARY.
When gravity takes hold of markets, it's the Robinhood darlings that go down first.
At that point, don't be surprised to see A WAVE OF DEFAULTS.