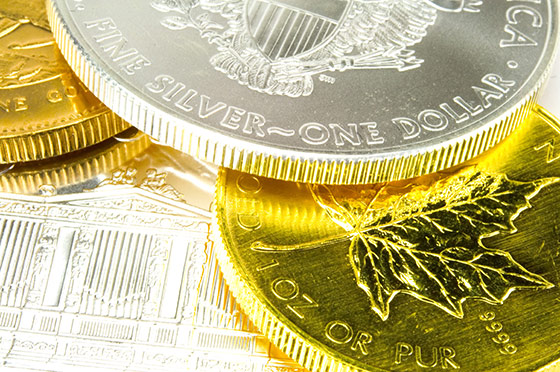 During this systematically planned dollar collapse that the Federal Reserve wants to blame on a virus, precious metals are thriving. And these metals are the only way to really protect your wealth in the coming months as the crash intensifies.
On a My Future Business Show, entrepreneur, philanthropist, and the founder of Blue Lagoon Resources, Rana Vig talks about gold and other precious metals, and how they can help protect your wealth during this market crash. With more than 30 years' experience, Rana has a proven track record in taking private companies public in the Canadian public markets. 
Vig begins by saying "people are recognizing that their dollar, their currency, is becoming worthless!" Precious metals can help you preserve your buying power especially gold, says Vig. But copper is going to be a "big play" too he added. Copper is going to be the next big story because of the technoloical advancements in things such as electric cars.
For more information on Vig and Blue Lagoon Resources, read the following:
During his 30-year career, Vig has helped to launch five business ventures in the private industry. He has been involved in several publicly traded companies since 2010, serving first as an executive at an industry-leading algorithmic securities trading systems company and then of an award-winning automated referral marketing solutions company that powered loyalty and referral marketing programs across 39 countries for brands including AT&T, Sprint, Telus, Envision Financial and others.

From 2011 to 2016 Rana served as President of Musgrove Minerals, an Idaho focused gold and copper mining exploration company, and from 2013 to 2016, he was the Chairman and CEO of Continental Precious Minerals Inc., a TSX senior board exploration company with a focus on advancing one of the largest uranium projects in the world, located in Sweden. Rana is a former chair of BC Open Learning Agency and serves on several public company boards and committees. He is active in many charitable and community organizations acting as director or advisor. In November 2017, Rana was invited to the Canadian Senate to receive the Senate 150th Anniversary Medal – which were awarded to top Canadians actively involved in their communities who, through generosity, dedication, and hard work, make their hometowns and communities, a better place to live. During this content-rich call, Rana provides insights into gold and other precious metal investment options, and he shares the story of how a meeting with Hollywood actor Will Smith, reminded him of the importance of giving back to society. To learn more about Blue Lagoon Resources, or to contact Rana directly, click the link below. https://myfuturebusiness.com/rana-vig. –YouTube, My Future Business Interview Description