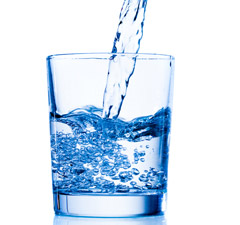 Preppers are some of the most innovative people you'll ever meet. Whatever challenge we're faced with, we always seem to find a way to make it work. Oftentimes, it is the community as a whole that identifies a problem, proposes solutions and then makes it a reality that benefits everyone.
Caleb Tucker of Emergency Water Corp. is one of those innovators looking for a better way to do things. His company has created a novel way to address one of the most serious concerns we face in a disaster scenario: maintaining adequate, potable water supplies.
If you have emergency water supplies in storage, then you have no doubt run into the problem of having to continuously rotate your water in order to keep it fresh. The process can be quite tasking and is often put off, especially when you are dealing with having to move and empty those large 55-gallon water storage drums.
Caleb's new EZ Cycling System is a game changer for the thousands of us who store emergency water using these large drums.
Check out the video below for information on how the system works and click here to reserve yours via Kickstarter.
The EZ Cycling System is Made and Assembled in the USA:
Click here to learn more about the EZ Cycling System and reserve yours today.