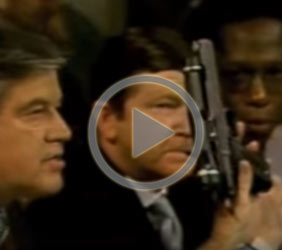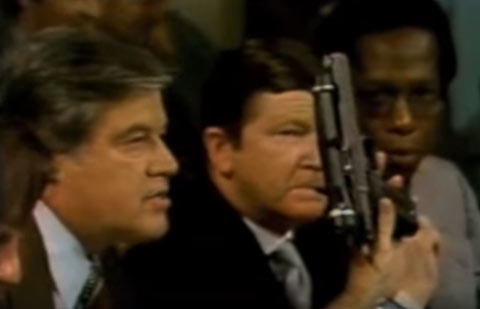 Speculation abounds over the weekend death of Supreme Court Justice Antonin Scalia.
And for good reason, because the five-to-four conservative leaning court was to issue opinions on Obamacare, immigration, the Second Amendment, and various other key issues in coming weeks and months.
Early reports indicated that Scalia died of a heart attack, but within hours the public learned that he was found with a pillow over his head. Suspicions were further raised after the judge who pronounced him dead did so over the phone, without ever seeing the body. Moreover, Scalia was embalmed within 24 hours, leaving no possibility of an autopsy, a move that one veteran investigator says made him "almost fall out of his chair."
"He's not at home. There are no witnesses to his death, and there was no reported explanation for why a pillow is over his head," Tufo said. "So I think under the circumstances it's not unreasonable to request an autopsy. Despite the fact that he has pre-existing ailments and the fact that he's almost 80 years old, you want to be sure that it's not something other than natural causes."
A justice of the Supreme Court of the United States has been found dead and no one thought an autopsy should be carried out?
Considering that the court cases in question will likely end up being part of Obama's legacy and serve the agenda of a variety of interested partners with billions of dollars at stake, one could legitimately make the argument that Scalia's death and how it was handled is quite suspicious.
Granted, Scalia was 79 years old, so it is quite probable that his death is the result of natural causes.
Yet, the skeptics have a strong case and their interest is further justified knowing that there exist very specialized weapons that have been designed specifically to carry out assassinations that make it look like someone died of natural causes when they didn't.
Case in point: The Central Intelligence Agency designed a "Heart Attack Gun" that was created to do just that.
It fires a heart-attack inducing dart into the victim leaving a tiny needle-sized hole that might not be discovered even by a keen-eyed professional medical examiner during an autopsy. As the projectile dart from the gun enters the body it melts, leaving no trace of the deadly chemical used to induce heart failure.
For those who think this is something out of the realm of fringe conspiracy theory, we direct your attention to the following Congressional testimony and whistle blower report:
It would appear as if they had a heart attack… I did find such a thing… The poison was frozen into some sort of dart and then it was shot at very high speed… So when it reached the person it would melt inside them… the only thing would be one little tiny red dot on their body, which was hard to detect.

… The toxin itself would not appear in the autopsy… so there was no way of perceiving that the target was hit.
Did Justice Antonin Scalia die of natural causes?
Or does the evidence and the following "investigation," or lack thereof, suggest foul play?
Hattip 'Spook89'
Related:
The 3 Most Unbelievable Conspiracy Theories Involving The U.S. Govt Ultimately Proven As Fact
Troops On The Streets Of America: "It's Not a Conspiracy Theory… It Is Happening Right Now"
Experts Admit Conspiracy Theorists Right About Rigged Stock Market: "The Dirty Secret Is Out"
Now There's a Math Formula for Disproving Conspiracy Theories
9/11: A Conspiracy Theory: Everything You Ever Wanted To Know In Under 5 Minutes