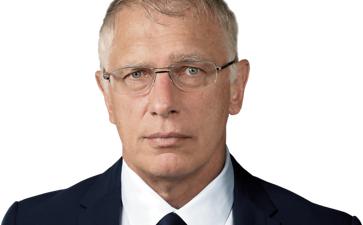 In an interview with SGT Report, Doug Casey explains that we're in the midst of the "greater depression" and the real chaos, both societal and economic, is dead ahead.  If we think things are bad now, just wait until after the election, because "it doesn't matter who wins, the dollar is going to be destroyed!"
Most of our readers already understand the dollar is being destroyed and it's being done on purpose by the Federal Reserve to bring on their new fully centralized, unbacked, digital dollar, which will be a system of complete control and enslavement. When the dollar finally falls for good, things will get so chaotic, it'll be unimaginable. Casey says we'll see financial chaos, economic chaos, and societal chaos.
This is not a matter of if the dollar will crash, but a matter of when, it won't make any difference who is chosen to be the next banker puppet (president) when that finally happens.
Casey says that gold is still one of the best ways to protect your wealth.  Preparedness will help you get through the chaos of a destroyed dollar.  Most people won't know what's coming, but those who have precious metals will have a better chance of getting through.  Silver is a "high tech industrial element" and could end up being in high demand.  Casey predicts silver will of over $50 per ounce.
These next few years are going to be chaotic.  But you can try to become as wealthy as you can to insulate yourself from the chaos. Casey says old and silver are the best way to do that.
SGT Report asks Casey about the democrats destroying the dollar and Donald Trump swooping in as a savior and returning us to sound money. Casey says: "Well, I wouldn't plan my life around Trump doing anything that's terribly intelligent economically, although I very much appreciate his efforts to deregulate the economy and fighting against the deep state."  Casey then says he doesn't necessarily think Trump will win.
As we've stated before, presidents are chosen, and if Trump can give the Federal Reserve what they want, and as long as he won't stand in the way of their destruction of the current system as we know it,  he will be reelected. The economy is going to get much worse by the time the election comes, and that will weih heavily on voters.
Both sides will be cheating, and "I'd gear up for stormy weather," says Casey of these times leading up to election.