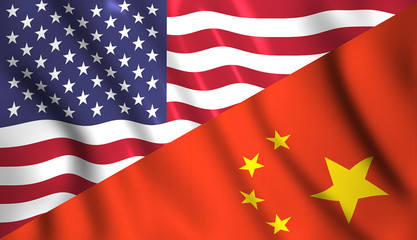 The trade war is wreaking havoc on the entire American economy and is already resulting in failure. The U.S. trade deficit rose in April again, which was the exact "problem" that the tariffs were supposed to fix.
The U.S. trade deficit in goods widened slightly in April, rising to a seasonally adjusted $72.1 billion from $71.9 billion, the Commerce Department said Thursday in an "advanced" look at the data. This trend was previously noticed as well. In October of 2018, the deficit was $55.5 billion.  It is now widened by over $16 billion in less than a year!
https://www.shtfplan.com/headline-news/more-trade-war-failures-us-trade-deficit-hits-highest-level-in-a-decade_12062018
Pretty much every category of exports, and every category of imports, fell in April. Exports fell 4.2% as imports dropped by 2.7%. Automobile exports cratered 7.2%, while capital-goods exports fell by 6.5%. Compared with a year ago, exports have dropped by 3.6% as imports have only fallen by 0.9%.
Entire segments of the U.S. economy are struggling because of the trade war, as evidenced by recent downbeat surveys from purchasing managers of big manufacturing and service-sector companies. This trade war has proven to be an economic disaster for both businesses and consumers alike.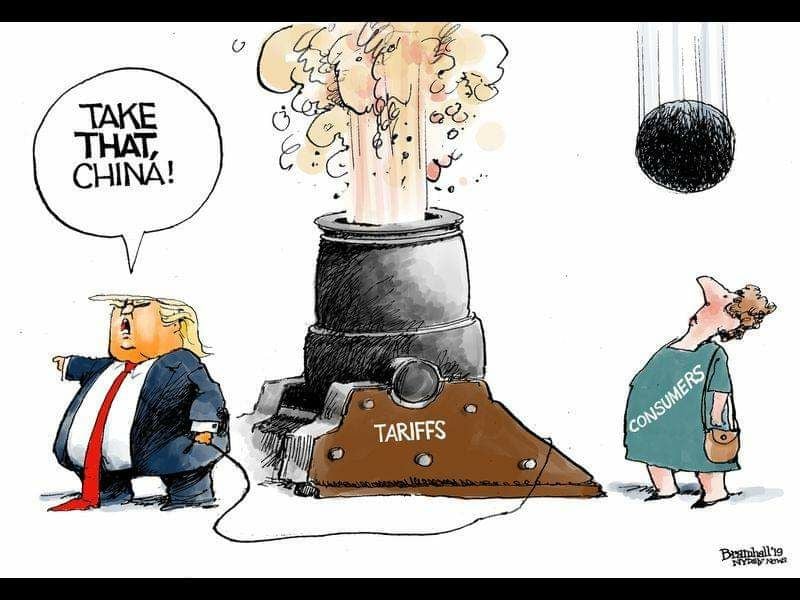 "The buildup in [first quarter] inventories might in part be weighing on import flows, but the export sag fits in with the stall we've seen in U.S. manufacturing production over the past several months," said Avery Shenfeld of CIBC World Markets. According to Bloomberg, the widening trade gap is the latest indication that Trump's tariff war with China is weighing on business decisions. Foreign purchasers may also be balking at U.S. exports due to the strong dollar, while Chinese buyers could be continuing to pare shipments from America.
Exports and imports of goods account for about three-fourths of America's total trade; the U.S. typically runs a deficit in merchandise trade and a surplus in services. Thursday's trade figures cover goods only. The Commerce Department will release the full April report on international trade June 6, which will include services and more details on merchandise shipments.