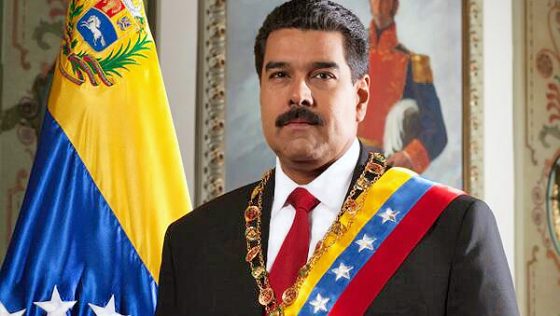 A new report is warning that the socialist engineered economic crisis in Venezuela will completely kill the global oil market. Plunging oil production in Venezuela is causing a national economic and humanitarian crisis that could tip the global oil market "decisively into deficit," according to the report.
Published Thursday, the report laid out concerns that Venezuela's socialist regime could impact all of us globally. Although critics claim the experimentation with Venezuelan President Nicolas Maduro's oil-backed cryptocurrency, the petro, is doomed to fail epically, Maduro claims it will help deliver "everything our country needs."
Maduro claimed Wednesday the pre-sale of the digital coin had been a huge success, raising $5 billion from 83,000 investors in 127 countries. However, there is no evidence that he spoke in fact.  A report from the Brookings thinktank harshly criticized the petro project, saying it would likely fail and in doing so would harm the legitimate use of cryptocurrencies in general, contributing "to the idea that cryptocurrencies facilitate fraud."
What makes matters worse, is at the same time, Maduro appears to be ignoring warning signs about the socialist regime's oil production. "Within the OPEC countries, the biggest risk factor is, and will likely remain Venezuela," the International Energy Agency said in its closely-watched monthly report.
Along with the fact that the population is being starved and impoverished by government policies which spurred hyperinflation, Oil production in Venezuela has plummeted in the last two years, with the U.S. Energy Information Administration claiming production is 300,000 barrels a day less than in 2017. OPEC cut back oil production in recent years to boost the price of oil after 2014 collapse, but now the unplanned drop in Venezuela's oil production could cause a shortage of oil.
"Without any compensatory change from other producers it is possible that the Latin American country could be the final element that tips the market decisively into deficit," the report said.
Despite the worsening political crisis, Maduro has continued to brag about the petro, which he believes will help the country avoid crippling international sanctions. He told the members of the United Socialist Party of Venezuela last week that the money raised from the sale of the petro would form part of a wider "economic solution" and would strengthen the country's "monetary sovereignty, to make financial transactions and overcome the financial blockade."