In what has become the nation's first ever Armed Teacher Training Program, two dozen teachers selected from a pool of 1,400 applicants spent three days learning basic gun use, tactical maneuvers, and strategies for taking down crazed maniacs who may attempt to attack local schools.
Jim Irvine, chairman of the Buckeye Firearm Association, said arming teachers is the best way to stop more mass murders, and gun control can't help.

"Gun control is purely political and has no place in this conversation," Irvine said.

This is why the Buckeye Firearm Foundation, a nonprofit with the association, paid $30,000 for 24 Ohio educators to learn how to react to a shooter in a school.

…

The program was organized after the December shooting in a Newtown, Conn., school that took the lives of 20 children and six staff members.

Deanna, an elementary-school teacher from central Ohio who spoke on the condition of anonymity, said she doesn't know if she would have taken the training course had the Newtown massacre not occurred.

"Tragedy wakes you up," she said.

Deanna said she feels better prepared to fend off a classroom shooter, but she does not think all teachers should have guns.

"This isn't just, 'Let's bring in teachers and train them, and then everyone's going to be able to carry a gun,' " Deanna said.

This is the only teacher-training program of its kind in the country, but school workers from across the nation have asked about future training classes, Irvine said.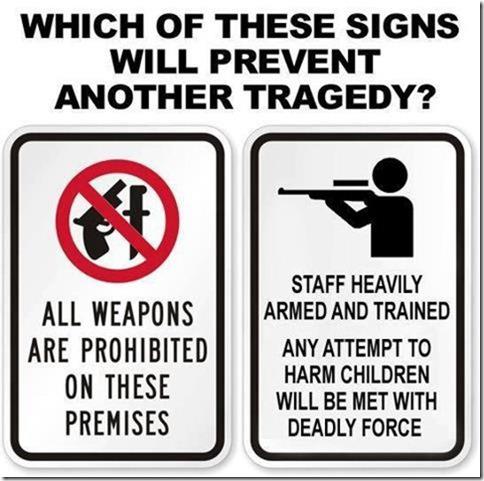 Disarming law abiding citizens through gun confiscation will not stop a psychopathic mass murderer.
A gun in the hands of a trained individual will.