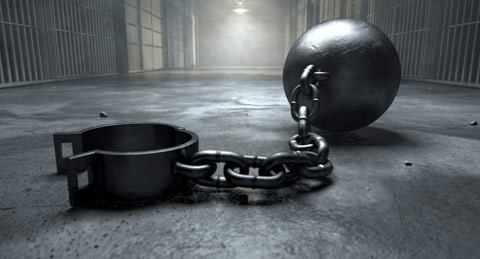 Debt now defines us.
Personal and household debt is at unprecedented historical levels. Many Americans are stretched many times past their limit with no hope of getting out of the black. Student loan debt is its own huge bubble, waiting to burst, and perhaps big enough to trigger another crisis in its own right. Dozens of states and cities are on the verge of default, as are places like Puerto Rico.
Then there's federal government debt. The next round of drama in the debt ceiling charade is coming up this fall. Partisan politics will be showcased, and programs targeted for cuts, before Congress once again rubber stamps putting the country into further rounds of endless debt. The Fiscal Times reports:
In July, Lew warned Congress that the government's use of "extraordinary measures" to continue to finance the government on a temporary basis without breaching the current $18.1 trillion debt ceiling would last through Oct. 30.

Fears of provoking yet another debt ceiling crisis that would threaten a first-ever default on U.S. borrowing have hung over Washington for months.
The American people will never escape this debt, and it may even cause another government shutdown/showdown.
How bad will it really get? What will happen if individuals and governments just can't make payments?
Will America ever be like Greece, Argentina or other unfortunate nations?
USA Watchdog's Greg Hunter speaks with David Morgan of Silver-Investor.com about the impact of the massive debt bomb looming over all our heads:
The main problem America and the world has is what Morgan calls "the debt bomb." He says the debt is at the center of the black hole of our problems. Morgan explains, "We are reaching a limit. All systems reach a limit. No tree grows to the sky."

In March, Morgan predicted September as a time of increasing turmoil in financial markets and thinks it's downhill from here. On the continuing turmoil, Morgan says, "It will be ebb and flow, but the trend is increasing, increasing and increasing. It will, unfortunately, in my strong opinion, it will get worse before it gets better."
Watch this crucial interview:
Read more:
Analyst: "Millions Upon Millions of People Are Going to Die on a World-Wide Scale When the Debt Bubble Bursts"
The Invisible Chains of Debt Slavery: "Americans Are More Dependent Than Ever Before"
Specter of Debtors' Prisons Looms Over Americans Who Just Can't Pay: "You Can't Squeeze Blood From a Turnip"
Federal Report: The College Debt Bubble Is Collapsing Now: 33% Of All Student Loans Are Delinquent On Repayments
Swelling State Debt and "Pension Tidal Wave" May Engulf Economy
Five complete lies about America's new $18 trillion debt level
Debt: "Some Forms of Slavery Have Been Outlawed, But Most Insidious Form is More Pervasive Than Ever"