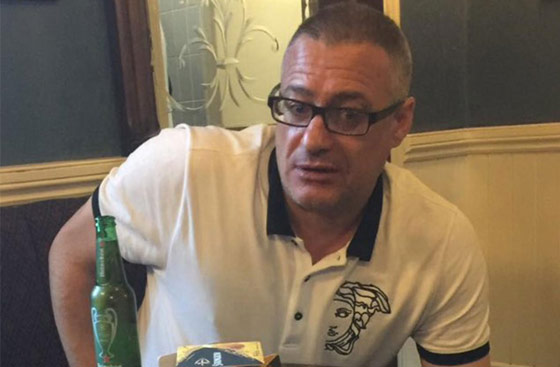 When three Islamic terrorists drove a van into innocent bystanders on London Bridge and then proceeded to stab numerous others to death, most people (including the police) ran for their lives.
But Roy Larner wasn't going to being a victim.
As the terrorists made their way across the area looking to spill more blood they came face-to-face with Larner, now known as The Lion of London Bridge, who rather than turning and seeking safety, decided to take them head on.
He told The Sun from hospital: "They had these long knives and started shouting about Allah. Then it was, 'Islam, Islam, Islam'.

"Like an idiot I shouted back at them. I thought, 'I need to take the piss out of these bastards'."

"I took a few steps towards them and said, 'Fuck you, I'm Millwall'. So they started attacking me.

"I stood in front of them trying to fight them off. Everyone else ran to the back.

"I was on my own against all three of them, that's why I got hurt so much.

"It was just me, trying to grab them with my bare hands and hold on. I was swinging.

"I got stabbed and sliced eight times. They got me in my head, chest and both hands. There was blood everywhere.

"They were saying, 'Islam, Islam!'. I said again, 'Fuck you, I'm Millwall!'

"It was the worst thing I could have done as they carried on attacking me.
In honor of Larner's heroic act a Swedish brewery has now created a special brew for the beer drinking Englishman.
Frequency Beer Works located just north of Stockholm has created a 5% English Bitter in Roy's honor and they've given it a fitting name: "Fuck You I'm Millwall."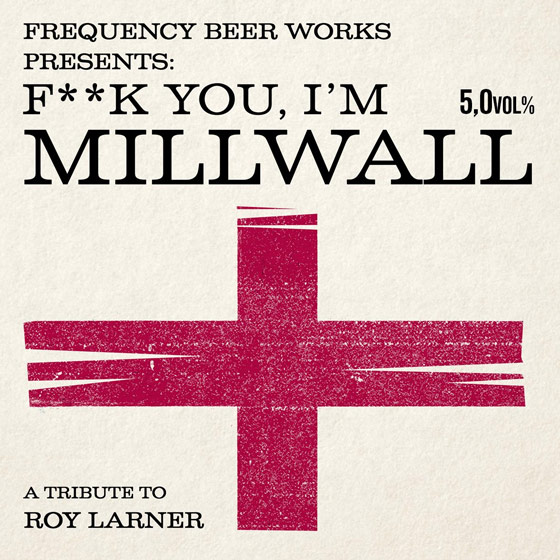 The beer is reportedly a huge hit in Sweden, and now, even people in the United Kingdom want to get their hands on it:
"A friend of mine who is a Millwall fan in London sent me a link to an article about Roy and I thought it was an amazing story of his bravery," 45-year-old David Mortimer, co-owner of Frequency Beer Works, told the News.

"When I read it I thought 'that's amazing, that really is something special' so I spoke to the other guys at the brewery and we thought we could stick some money into the Just Giving campaign but that it would be more fun to tell the world about it.

"It just feels like it's one of those stories you want to tell people about because it's amazing – and it's also a great name for a beer.

"The reaction and feedback we've had has been so overwhelming so we are looking at getting the beer over to the UK as soon as possible."

Via The Independent
Now that Larner has his own beer, let us suggest that the Queen of England consider granting him a much deserved knighthood.
He may not have chain mail armor or a sword, but the Lion of London Bridge doesn't seem to need any of those traditional knightly battle accessories.
Related: They're Here: Two Hezbollah Jihadists Arrested In New York: "Pre-Operational Surveillance Of Terror Targets, Extensive Bomb Making Training, Grenade Launchers…"