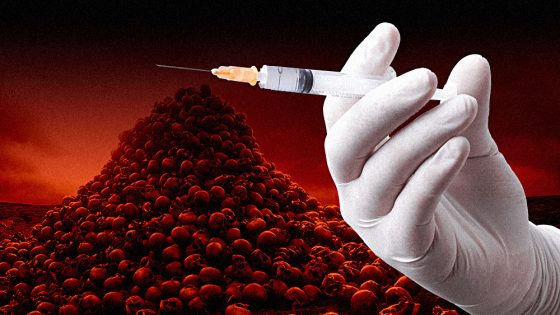 The 2020 flu vaccine is not a match for the strain of flu sickening people this year.  As with previous years, big pharma guessed which flu virus was most likely to be going around, and they guessed wrong.  But they also want you to still get the shot.
Big Pharma and the politicians and media talking heads paid by them still think you ought to go ahead and inject yourself with this year's shot. Even though Doctor Anthony Fauci, the Director of the National Institute of Allergy and Infectious Diseases, says children are particularly susceptible to Influenza B/Victoria and this year's flu vaccine isn't a very good match for it.
Fauci is spearheading an effort to develop a universal flu vaccine that would theoretically cover every strain of the flu over multiple flu seasons. According to CDC (Centers for Disease Control) data released last week, if your child is exposed to B/Victoria, there's a 58% chance that the flu shot will be well matched to protect against it.  That doesn't mean it WILL protect, it means it has a 58% of actually having a chance at matching. Notice the careful wording when those on Big Pharma's payroll write.
Fauci says the vaccine is, however, a "really good match" for the H1N1 strain and could, therefore, save a child's life. The CDC reports that 32 children have died from the flu this season.
The final assessment of how effective the flu vaccine was won't be available until the season has ended. Vaccine mismatches, as is happening this year with B/Victoria, are not unusual, which is why Big Pharma continues to look for ways to convince people to take the injections. This is why we will likely see a "universal flu shot" within the next decade.
In the meantime, if you choose to not destroy your own immune system and that of your children with a vaccine, take care to avoid getting the flu in the first place.