This article was contributed by Tom Beck with Portfolio Wealth Global.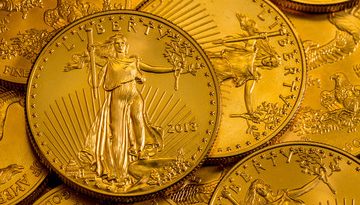 This week, the Federal Reserve hosted its first-ever VIRTUAL Jackson Hole Meeting. I had three screens OPENED SIMULTANEOUSLY: one on gold's price, the second on the S&P 500 and the third on Powell's testimony.
It was amazing to see – gold went from $1,927/ounce to $1,973 in the span of seconds. The markets went up by 0.4% in a minute, as Jerome Powell kept educating the world of institutional investors on how the FED sees the landscape, in its attempt to fulfill its DUAL MANDATE of stable pricing and maximum employment.
The momentum in stocks is SO STRONG at the moment that an additional 4% will actually make this rally the GREATEST EVER.
Billionaires like Buffett, Gundlach and others are SITTING THERE puzzled by this, unable to come to grips with the idea that it might be a different world than the one they made their fortunes in.
It's like the world is divided between those who believe that this is an INSANE BUBBLE and those who don't understand what the alarmists are shouting about, since there's no OTHER ALTERNATIVE to stocks.
To that SECOND CAMP, the below chart means absolutely nothing on its own!
They're not concerned by it, since they justify that EXPENSIVE VALUATIONS aren't to be viewed in the same light as they were in 1998, when interest rates were higher, when China was non-existent, when the Internet was just a tiny dot on the global economy and when hardly any people had cellphones.
These investors define themselves as business analysts and stock pickers; they DON'T CARE how expensive the stock market is, in general terms. All they care about is the following question:
According to the present time, where is the BEST PLACE to put my money?
If the answer is a particular stock, they pull the trigger, NO QUESTIONS ASKED.
The macroeconomic picture is not a chief part of their calculations, since they assume these things are already priced in.
This strategy WORKS WELL, when you have a raging bull market.
These investors FAIL TO ASK one question, though:
WHY are markets running like this?
This is a very important question, since properly answered, it considers that there's an ARTIFICIAL COMPONENT to the present condition, which carries a HEAVY PRICE with it.
Let's process this global economy together; EVERYWHERE, governments are running unsustainable tabs, so the VALUE OF CURRENCY is eroding, which makes investors get out of cash, whenever they have some sitting idle.
Why have cash on hand, they ask, if the Federal Reserve and other central banks virtually guarantee that prices will keep going up and when they plummet, the central bank will INTERVENE as aggressively as they lawfully can?
The answer is that NO ONE can guarantee the next FED Chairman will do the same as this one OR that the system won't reach its limit of distrust. When the limit is reached, the purpose of the bailout won't appease investors, since they'll be more concerned with insolvency and zombie companies than with a credit bubble.
The Federal Reserve has told you as much: We are HERE, come rain or shine, but we aren't all-powerful. We have our OWN AGENDA, so make sure you fully understand that we can either work on your behalf or CRUSH YOU.
You have to CHOOSE: Gold or cash. My mind's MADE UP!