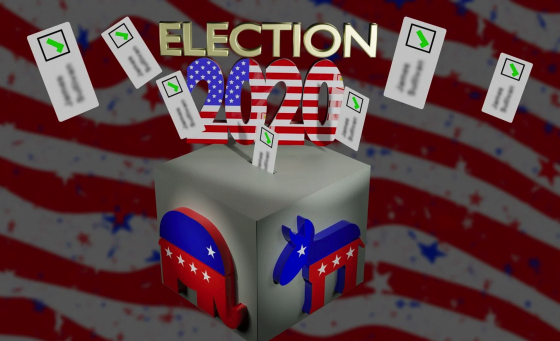 Today is the day.  Members of the Electoral College will get together throughout the day in their respective states to cast their official ballots for president. Most states will offer live streams to watch their proceedings, as they decide whether Joe Biden or Donald Trump will sit behind the resolute desk.
These votes will take place at locations chosen by state legislatures which is typically the state's capitol. Exceptions include Delaware – whose electors will meet in a gym, and Nevada – which will be the only state to hold its meeting virtually this year, according to the New York Times.
Electors will use paper ballots to cast their votes for president and vice president.
And while33 states require their electors to choose whoever won the state's popular vote, 17 other states don't "bind" their electors – who can vote for whomever they choose. If they cast a vote for another candidate than the one which won the state, they are considered 'faithless electors.' In 2016, two faithless electors didn't vote for Trump, while five faithless electors didn't vote for Hillary Clinton. The seven electors were from Hawaii, Texas and Washington State. –ZeroHedge
After the electors meet and the votes are officially counted in Congress during a joint session held in the House chamber on January 6, with Vice President Mike Pence presiding over the affair. Pence will open the certificates, organized in alphabetical order by state, and present them to four "tellers" – two from the Senate and two from the House, who count the votes. Once Joe Biden receives at least 270 votes, as is expected to be the case, Pence will announce the result. The session cannot end until the count is complete and publicly declared, at which point the election is officially decided.
Last month, Donald Trump told reporters that if Biden is elected by the Electoral College, that he would leave office. "Certainly I will, and you know that," he said, adding "I will and, you know that," though he also said, "It's going to be a very hard thing to concede because we know there was massive fraud."
California will cast all of their electoral votes for Joe Biden around 5 pm, and that could be the push Biden needs to become the president of the United States in January.