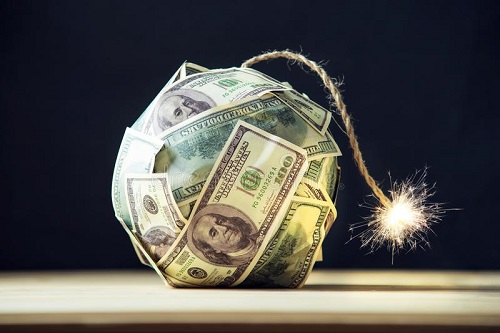 The tariffs are already having an effect on the wallets of Americans. But very soon, the economic tax and burden could go beyond tariffs on imported goods and China could decide to simply stop exporting necessary items to the United States.
It only seems to go from bad to worse. Since the Trump administration officially levied tariffs on $200 billion worth of Chinese imports Monday, China responded with similar tariffs, but only targeted $60 billion worth of U.S. goods in exchange.  There is already a large trade gap between the US and China, and only so many items China can actually tax. But they can hit the US harder and make this whole debacle even more painful for the average American. Don't worry though: the wealthy ruling class will be just fine.
According to 10 news a CNN affiliate, China's state media has portrayed the trade war as an effort by the US to constrict China's economic and technological rise. Given that perspective, it's unlikely the Chinese government will be eager to give any ground in the escalating conflict which puts Americans directly in the crossfire. But that doesn't mean anyone should assume that China will be willing to just roll over and give up.
China has other methods of retaliation open to it. The country could opt to prop up domestic companies hit by the tariffs, organize consumer boycotts, or even block exports of rare earth metals and other valuable goods to the US, the latter of which could be the most devastating. Simply put, according to CBS News, China still has "bullets" to fight president Donald Trump's trade war, but every decision will impact the American consumer or worker, and not the government.
The most obvious way that China could retaliate against the US would be by reducing its purchases of American Treasuries or by selling some of the $1.18 trillion in its possession. Overall, China owns almost a fifth of the U.S. national debt currently held by foreign countries, according to Finance & Commerce.
"Non-tariff measures are a wildcard, with sales restrictions now a risk," UBS strategist Keith Parker wrote in a note to clients. China's state-dominated and heavily regulated economy (much like that of the US) gives "authorities" an arsenal of tools to disrupt US companies by withholding licenses or launching taxes, antimonopoly, or other investigations. Beijing could also slow down customs clearance, delay visa applications, or use health and safety rules to stifle operations, some economists said according to CBS News. Either way, neither government will pay the cost of enacting a trade war.  The burden will be for the Chinese citizen and American citizens to carry as their governments punish them for problems created by the ruling class.
Just when everyone thought it couldn't get much worse, it can. And Chinese billionaire Jack Ma, Alibaba Group's chairman, warned investors that this trade war will last longer than most anticipate.