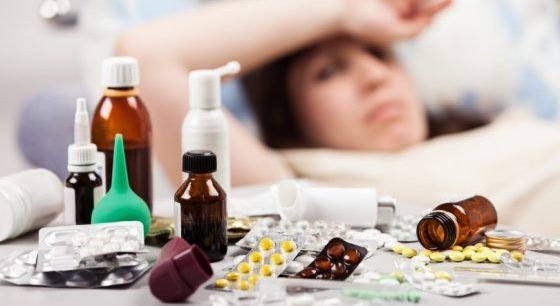 The Centers for Disease Control are making one final push to help vaccine manufacturers make as much money as possible on this year's ineffective flu shot.  They are now warning that there's a second wave of the flu and it's beginning now.
According to a March 23 statement by the government organization, a wave of the sometimes fatal Influenza B virus is spreading across the country at an unusually high rate. Although reported cases of influenza A (H3N2), which have dominated this flu season, decreased during the week of March 11, cases of Influenza B saw an unusual uptick over the same time period.
The CDC has specifically focused on children this time around. "We know that illness associated with influenza B can be just as severe as illness associated with influenza A," CDC spokeswoman Kristen Nordlund told CNN. "We also know that influenza B tends to be more severe for younger children." Because of this, the CDC is hoping to convince those who didn't get this year's horribly ineffective flu vaccine will jump on the bandwagon, and get it now.
The CDC recommends flu shots for the unvaccinated while strains continue to circulate. It is possible for people who've been sick with one strain of the flu to get a different strain in the same season. Even though flu activity is declining, this second wave of influenza B cases was not unexpected, Nordlund said. "We often see a wave of influenza B during seasons when influenza A H3N2 was the predominant virus earlier in the season. Unfortunately, we don't know what the influenza B wave will look like."
During the week ending March 17, nearly 58% of all laboratory-confirmed cases of flu were caused by B-strain viruses, according to the CDC report. Circulating strains this season, which began in October, were a mix of A viruses (H3N2 and H1N1) and B viruses.
The flu has grown into a massive $1.6 billion business and propaganda campaign. There are a few major makers of the vaccine in the U.S.: Sanofi Pasteur is the largest, supplying a projected 65 million doses or more in 2015, followed by Australian company CSL, at up to 54 million doses (after acquiring Novartis's flu vaccine unit in August), and GlaxoSmithKline, at up to 38 million doses.