This article was originally published by Mike Adams at NaturalNews.com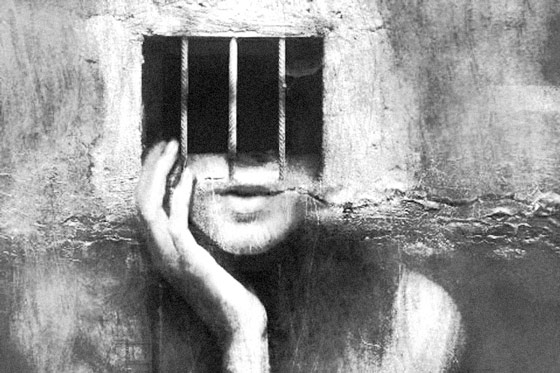 Most people live inside mental prisons, afraid to venture outside the walls that define the "boundaries" of socially acceptable ideas or speech.
There are seven walls that define your mental prison, and there are seven enforcers who keep you imprisoned. Those seven enforcers use seven weapons to destroy any thoughts of freedom or self-identity.
I lay all this out in a 47-minute video lecture that teaches you how to escape your mental prison and find true freedom. In this video, shown below, you'll learn:
The 7 WALLS of your mental prison
The 7 ENFORCERS of your mental prison
The 7 WEAPONS used by enforcers to keep you trapped in your mental prison
Watch the video below and share widely. To continue expanding your freedom to think, watch all the counterthink episodes being posted frequently at Counterthink.com. Also, request a video content channel at REAL.video, the new alternative to YouTube censorship, launching this July.
---
About the author: Mike Adams (aka the "Health Ranger") is a best selling author (#1 best selling science book on Amazon.com called "Food Forensics"), an environmental scientist, a patent holder for a cesium radioactive isotope elimination invention, a multiple award winner for outstanding journalism, a science news publisher and influential commentator on topics ranging from science and medicine to culture and politics. Follow his videos, podcasts, websites and science projects at the links below.
Click here to read a more detailed bio on Mike Adams, the Health Ranger, at HealthRanger.com.
Find more science, news, commentary and inventions from the Health Ranger at:
Diaspora: (uncensored social network)
Share.NaturalNews.com
GAB.ai:
GAB.ai/healthranger
Vimeo:
Vimeo.com/healthranger
Podcasts:
HealthRangerReport.com
Online store:
HealthRangerStore.com
#1 Bestselling Science Book Food Forensics:
FoodForensics.com
Facebook:
Facebook.com/HealthRanger
Twitter:
Twitter.com/HealthRanger
iTunes:
itunes.apple.com/us/podcast/the-health-ranger-report/id1063165791
Youtube:
YouTube.com/TheHealthRanger
G+
plus.google.com/u/0/b/106753783877820567659/
SoundCloud:
Soundcloud.com/healthranger
Health Ranger's science lab
CWClabs.com
Health Ranger bio
HealthRanger.com
TruthWiki.org
Search engine:
GoodGopher.com