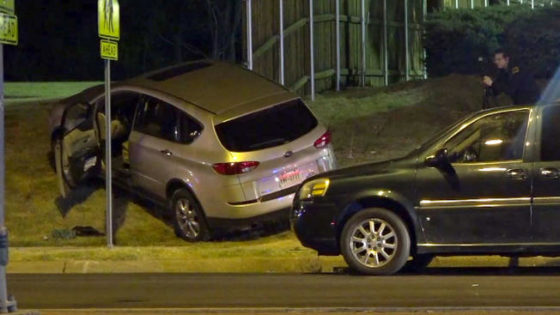 A carjacker in Texas messed with the wrong mama.
Her story is a powerful example of why law-abiding citizens should always be armed.
Michele Booker had stepped inside a gas station in Dallas when a man climbed into the driver's seat of her SUV and tried to drive away.
She said her 2-year-old and 4-year-old children were still in the back seat.
"It happened so fast," she told NBCDFW.  "Not even five minutes, not even five minutes. It happened so fast!"
Booker said jumped back into the vehicle and ordered the man to stop the car. When he refused, she tried to push the gear into park as the car rolled through the parking lot. The suspect, Rickey Wright, still refused to stop, so Booker reached for her gun.
"When I see that he's not trying to stop, he kept hitting the gas, I went toward my glove compartment and grabbed my gun and I fired at him from the side," she said.
Wright is in the hospital with serious injuries, and he's been charged with two counts of unlawful restraint and unauthorized use of a motor vehicle, police said.
Listen to her describe the incident here: