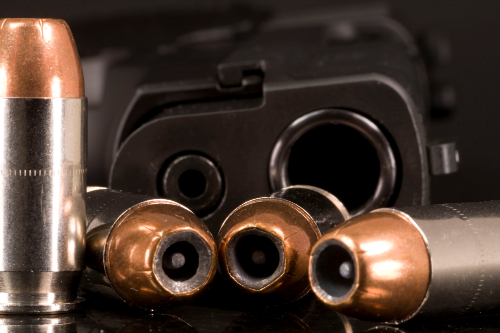 The Honolulu Police Department has sent a series of letters to local medical marijuana patients that directly orders them to surrender their firearms or, presumably, face state sanctioned violence to remove them.
Signed by Honolulu Police Chief Susan Ballard, the letters "inform" patients that upon receipt of the confiscation order, a citizen has 30 days to turn over their guns to the police. This stunning move amounts to direct gun confiscation for people who have no history of violent crimes.
As Leafly noted, "The existence of the notices, first reported early today by Russ Belville at The Marijuana Agenda podcast, was confirmed to Leafly News this afternoon by the Honolulu Police Department.
"The startling order comes just three months after the state's first medical marijuana dispensary opened in Hawaii's capital city."
Although federal law prohibits all cannabis consumers from purchasing firearms, this is the first time that a local law enforcement agency has "proactively" sought to confiscate weapons from state-registered medical marijuana patients.
Despite the law being confirmed in multiple federal courts, any rational human being knows that this is nothing short of tyrannical overreach by an overzealous police chief who most likely is against private gun ownership in the first place.
Literally no one in the history of marijuana smoking as specifically killed someone because they have smoked a joint yet people like Police Chief Susan Ballard are apparently so caught up in their own power trip that they are willing to use violent force to strip the legitimate Second Amendment rights of citizens who legally use marijuana for a variety of aliments.
Make no mistake, if a local resident in Hawaii refuses this order, you can almost guarantee that the next step is forced gun confiscation at the barrel of a gun.