This article was contributed by Tom Beck with Portfolio Wealth Global.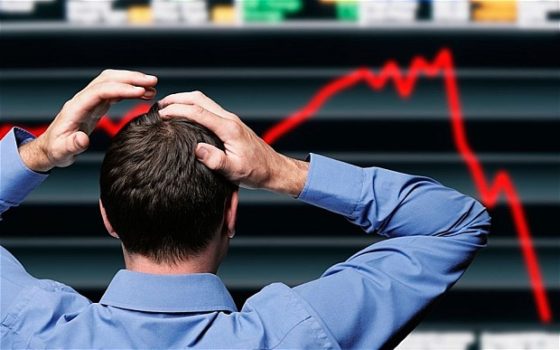 Silver is getting BEATEN DOWN in the past two weeks and there are tons of sellers; it's a COLOSSAL ERROR to be selling right now, since, in our opinion, this is a FINAL SHAKEOUT before silver climbs over $30/ounce by the end of 2020!
This cash scare into dollars again is foolish and has NO MERIT.
As you can see, both gold and silver are OVERSOLD, yet the GOLDEN CROSS remains intact.
We believe that traders who opted out have signed their DEATH WARRANT.
They're literally JUMPING SHIP, just as it is leaving the dock and sailing to the BAY OF PLENTY.
Courtesy: U.S. Global Investors
This correction in precious metals is SO NORMAL that it actually confirms the trend is in place.
Now I want to show you just how unique the BIG PICTURE OUTLOOK is for precious metals if the U.S. government continues to monetize the debt without some restrictive measures.
In the coming years, the ratio between gold and the S&P 500 is set to close and shrink, because of the DISTINCT CORRELATION between deficits and the speed at which it is growing and gold's relative value.
Take a look at the following:
Do you realize the amount of funny money that central banks have used to fight off the MARCH PANIC? It's stunning!
The way to play this trend is to understand just how UNPRECEDENTED MEASURES could manifest themselves in a few months, once the fear of Covid-19 is totally vanquished since what we'll HAVE LEFT is all of this currency and debt.
After the most aggressive sell-off in tech in the PAST TWO YEARS, we believe that this is a time to be ENTERING EQUITIES, precious metals, and real estate; we do believe in the recovery and we feel strongly that TREMENDOUS GAINS are to come!
Certainly, not everyone believes this, as you can see by September's rout; the fact remains that populism is on the rise EVERYWHERE and that forces governments to react.
In 2-3 years, when silver is priced over $50/ounce, many will shake their heads at how obvious this was – I don't plan to be one of them. I'm invested and believe that this SHAKEOUT was the last one before silver goes to $30/ounce.