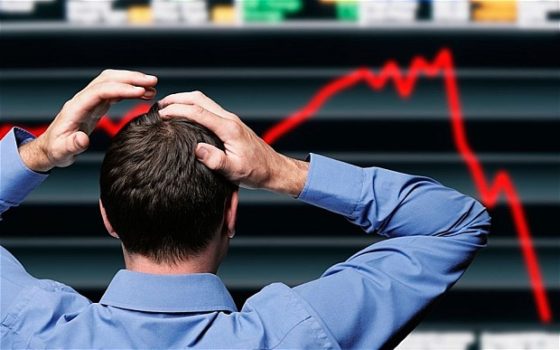 Simon Derrick, an economic chief strategist, warned that the ongoing sell-offs in equity markets are drawing slight parallels with the crash of the late 1980s.  Derrick alleges that this sell-off could get worse as it continues to echo the 1987 crash.
Derrick, who is the chief currency strategist at BNY Mellon, raised concerns Monday around recent market moves, according to a report by CNBC. "Without wishing to be too alarmist, there have been a few parallels to what was happening 30 years ago in terms of what's been happening to the dollar, what's been happening to oil prices, what's been happening to Treasury yields," he told CNBC's Squawk Box Europe. "It's all very September/October 1987 from that perspective."
Last week, major markets fell deep into the red on fears of an escalating trade war between the United States and China, as well as higher interest rates. Higher Treasury yields, which are effectively the cost of borrowing money in the U.S., also unnerved investors.
Although Derrick said the events wouldn't be exactly the same as the "Black Friday" crash in 1987, he said a "confluence of different circumstances" could lead to a serious risk-off event, leading the market to get significantly worse this week. "Could it get significantly worse (this week)? Yes," he said.
Raymond James' Jeffrey Saut told CNBC on Monday he also believed earnings reports could spark a market turnaround. "Earning season's coming up, I think that's going to be the catalyst for the equity markets to trade back up to all-time highs," he said.
But the impact of the trade war hasn't even been fully felt yet either, as inflation will come about after a rise in prices on goods and services because of the tariffs imposed. "Too few investors focus on the impact of cyclical businesses for [earnings per share] growth, in our opinion, and thus significant misconceptions abound," Levkovich said. "We still worry that portfolio managers are anticipating too much from Corporate America and thus missing lofty expectations might be the catalyst for a pullback," said Citigroup strategist Tobias Levkovich.