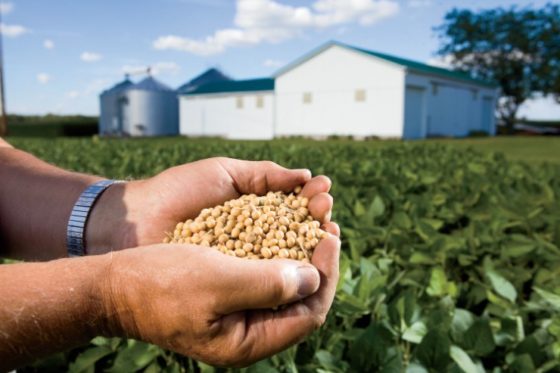 Facing incredible losses in both profits and product, soybean farmers are desperately hoping that the trade war implemented by president Donald Trump will soon end. As the stock of soybeans begins to reach their rotten stage, farmers across the country are beginning to panic.
Although President Donald Trump sees tariffs as a tool to "force changes" in America's economic relationships with China and other major trading partners, it doesn't seem to be helping anyone in the U.S. His tough approach, according to the president himself, will revive American industries like steel and auto manufacturing that have lost ground to foreign rivals. But that is coming at a steep cost for some industries, like farming, that have thrived in the era of globalization by exporting goods to foreign markets.
It's also having major setbacks for other industries, as retail stores have already warned of the higher prices that we will all pay soon, thanks to the tariffs.
Because China has stopped buying soybeans thanks to the trade war between the United States and the communist nation, American farmers fear for their own livelihood as they face piles of rotting beans hoping the trade war will end. According to the New York Times, in previous years, American farmers have profited by growing massive amounts of soybeans and shipping them off to China where they were fed to pigs and chickens. However, this year, thanks to the trade war, the Chinese have all but stopped buying American soybeans. The largest market for one of America's largest exports has shut its doors. The Chinese government imposed a tariff on American soybeans in response to the Trump administration's tariffs on Chinese goods. The latest federal data, through mid-October, shows American soybean sales to China have declined by 94 percent from last year's harvest.
Kevin Karel, the general manager of the Arthur Companies, which operates six grain elevators in eastern North Dakota, has started to pile one million bushels of soybeans on a clear patch of ground behind some of his grain silos. The big mound of yellowish-white beans, already one of the taller hills in this flat part of the world, will then be covered with tarps. –The New York Times
Karel said that the hope among all farmers in America is that prices will rise before the beans rot. "We're sitting on the edge of our seat," Karel said.