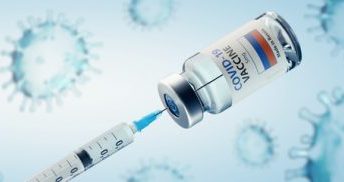 South Korea is rushing to "vaccinate" as many human beings as possible within their borders. The country's rulers want an 80% adult inoculation rate by the end of October, and that now means injecting pregnant women with the experimental gene therapy shots.
COVID-19 mRNA Shots Are Legally Not Vaccines
Starting from Friday morning, pregnant women can register online to receive either the Pfizer-BioNTech or the Moderna vaccine. The inoculations start on October 18. This push comes as the ruling classes around the globe ramp up their rhetoric in order to get whatever the hell is in those syringes into the bodies of every single person living on this planet.  South Korea's plan includes injecting 90% of the population over the age of 60, according to a report by RT. 
"The vaccines are safe for pregnant women and can meaningfully decrease their risks of contracting Covid-19 and becoming critically ill," the Korea Disease Control and Prevention Agency (KDCA) director Jeong Eun-kyeong said at a news briefing.
Out of 731 pregnant women infected by the virus as of August 30, around 2% became severely ill, which is about six times higher than the infection rate for women aged 20-45, according to KDCA.
And those are the ones they are willing to tell us about. Around 63% of South Korea's population are now considered "fully vaccinated," which means they have an uphill battle to get to that magical 80% number.
This shot is somehow the backbone of the agenda of the rulers of this planet. They are desperate to get this in everyone and too many continue to refuse and not comply.
The US Centers for Disease Control and Prevention (CDC) recommended vaccination against Covid-19 for everyone 12 years and older, including pregnant and breastfeeding women. The available data suggests that "the benefits of receiving a Covid-19 vaccine outweigh any known or potential risks of vaccination during pregnancy," the CDC said. –RT
And yet, if the "vaccine" was that good, wouldn't people be lining up to take it? Why do they need a 24/7 propaganda campaign to convince everyone to get the shot? If it works, why are people afraid of the un"vaccinated?"  These are still questions not enough of the slaves are asking as they line up for their boosters.