This article has been contributed by Joshua Krause and was originally published at The Daily Sheeple.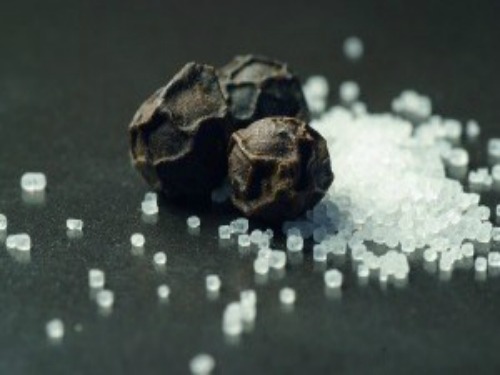 Among preppers, there is a common argument between those who buy gold and those who don't. On the one hand, gold has been used as money for thousands of years. It wouldn't be a stretch of logic to assume that if our current monetary system falls apart, something like gold might pick up the slack.
But, on the other hand, gold by itself can't help you survive. "You can't eat gold" is a common saying on the other side of the debate, and I can't disagree.
I would argue though, that it depends on how severe the collapse is. If we're talking about an economic collapse, I believe gold will become very valuable. After the Greek economy contracted several years ago, gold was being sold on the streets of Athens for more than double its spot price.
However, if we're facing a truly devastating event, something that may kill millions and take decades recover from like a nuclear war or an EMP strike, then things like gold may go on the back burner for a while. It'll still have some value, but when survival consumes your every thought, your priorities tend to change.
So if you want an idea of what items may be used as currency when the grid goes down, it would be wise to look into history to see what our ancestors used for bartering. These people lived their entire lives with a standard of living that was far lower than ours, and the commodities they prized were essential to their survival. If you want to call yourself "rich" after the collapse, here's what you can look forward to accumulating.
Salt
Water often gets all the praise for being so essential to our survival, while salt gets to play second fiddle. In reality, salt is almost as important to our well-being as food and water. Nowadays salt can be had for a few dollars, but there was a time when it was worth its weight in gold, and was used as currency to pay Roman Soldiers. Not only was it valued for its health benefits, but it could be used to preserve food and cleanse wounds. Anywhere in the United States that is far away from the ocean will probably see the price of salt skyrocket after the collapse.
Fur pelts
During the Middle Ages, squirrel pelts became a common unit of exchange among the lower classes in Russia, and the Czarist government sometimes demanded their taxes be paid in pelts. In Finland the term for money (raha) used to be synonymous with "squirrel skin", a throwback to when pelts were used as legal tender. And in the colonial New England, beaver pelts became so prized that they could be used in lieu of money.
There's really no mystery behind this. While clothing is relatively cheap nowadays, before the industrial revolution a good jacket could set you back. And in places like Canada, New England, and Northern Europe, the clothes you wore were a matter of survival. So holding a handful of beaver pelts might as well have been a wad of cash.
Tobacco
While tobacco has likely been used for trade among Native Americans for centuries before the Europeans arrived, by the 17th century it was practically an official currency of colonial America. In modern times, it's frequently used as currency in American prisons, and its portability and addictive nature makes tobacco a hot commodity almost anywhere in the world. After the collapse, it would be safe to assume that a pack of cigarettes will go a long way in any barter situation.
Knives
One of the strangest stories in the history of currency, involves a prince from ancient China. He was running low on funds for his army, and gave his soldiers permission to trade their knives with the local villagers for supplies. The knives became so popular among the people, that it soon became a standard form of payment for the next 400 years.
It's easy to see why. Knives fit the profile of a good currency. They are portable, durable, and they have intrinsic value(especially for a population that is struggling to survive). It wouldn't be surprising to see knives become a part of everyday transactions after the collapse.
Alcohol
During America's colonial period, it was common practice to reward slaves with alcohol. However, even free men expected more than just pennies and silver for their hard work. Paying laborers beer in addition to money was considered customary.
However, if the grid goes down tomorrow it's the hard stuff that would become highly sought after. It has a much higher shelf life than most beers, and is far more useful. Liquor can be easily rendered to its purest state, where it can then be used for fuel, food preservation, and for disinfecting wounds. In addition, alcohol is fairly portable, divisible, and durable, making it a great stand-in for modern currency.
Herbs and Spices
Much like salt, peppercorns used to be far more far more valuable than they are today, and were used as currency for centuries. No matter where you were in the known world, having a sack full of pepper could buy shelter, clothes, and food.
In South America, Cocoa beans were frequently used in trade, and cultivation of the plant was often suppressed by the Spanish to keep its price high. And in China, tea leaves were usually compressed into bricks which made them far more durable for long distance trading with their neighbors.
However, these items aren't as valuable in modern times, and few would argue that these plants are essential to human survival. They are mere luxuries. If our modern world were to fall apart though, there is one plant that will likely become an essential part of everyday trading. That plant is marijuana.
Not only has it been recognized for it's medicinal and pain relieving properties, but its hemp fibers can be used to make rope, clothing, paper, and fuel; and the seeds can be eaten for their protein. In Colonial times, hemp was so important to the British government that farmers were forced to set aside a small percentage of their farms for growing it. The plant was so valuable that it could be used to pay to your taxes. So if there's one item on this list that may end up being the survival currency of the future, then I suspect marijuana is the strongest contender
Resources:
The Prepper's Blueprint: The Step-By-Step Guide To Help You Through Any Disaster
The Prepper's Cookbook: 300 Recipes to Turn Your Emergency Food into Nutritious, Delicious, Life-Saving Meals
The Pantry Primer: How to Build a One Year Food Supply in Three Months
How to Build a 30 Day Food Supply…Fast
The Modern Survival Manual: Surviving the Economic Collapse
Prepper's Home Defense: Security Strategies to Protect Your Family by Any Means Necessary
Delivered by The Daily Sheeple
---
Joshua Krause is a reporter, writer and researcher at The Daily Sheeple. He was born and raised in the Bay Area and is a freelance writer and author. You can follow Joshua's reports at Facebook or on his personal Twitter. Joshua's website is Strange Danger .