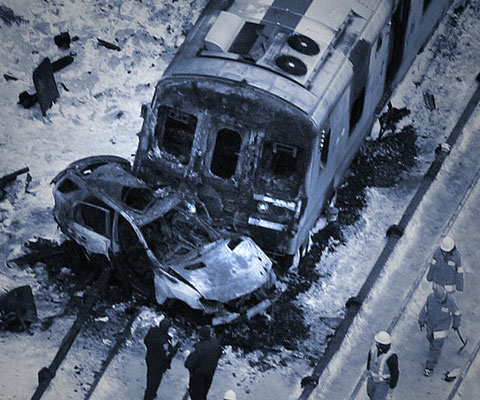 When it comes to prepping for a truly serious SHTF, experience is the best teacher.
Planning, preparation and learning from experts is also critical.
But can cinema also be a good teacher?
Obviously there are plenty of things in the average Hollywood flick that are ridiculous and far from accurate when it comes to real-life disaster scenarios.
But others have gone to great lengths to be as realistic as possible, and seeing these situations play out on the big screen, before the real stuff happens, can be a great way to start thinking about what you would do in a similar situation, if you ever found yourself in it.
Many of them are pure survival films after being lost in the wilderness, others are prepper-minded but all are thought provoking and depict the kind of desperate scenarios that may well occur someday.
(in alphabetical order)
[amazon text=All is Lost&asin=B00GST8U4U] (starring Robert Redford)
[amazon text=Cast Away&asin=B000PHVZNE] (starring Tom Hanks)
[amazon text=Goodbye World&asin=B00IO03IAW]
[amazon text=Panic Room&asin=B00LU4URLW] (starring Jodie Foster)
[amazon text=Red Dawn&asin=B00A7MSQRK] (starring Patrick Swayze and Charlie Sheen)
[amazon text=The Edge&asin=B0006HBZXS] (starring Anthony Hopkins)
[amazon text=The Road&asin=B001FB5634] (starring Viggo Mortenson)
[amazon text=The Snow Walker&asin=B0007UDC80]
[amazon text=The Way Back&asin=B004C45AZU] (starring Ed Harris)
[amazon text=Wrecked&asin=B0051PLR4W](Starring Adrian Brody)
Obviously there are many, many other great films with these themes of lost, wrecked and left alone to survive.
What do you think are the best films with a survival, prepping or SHTF mentality as a major part of the plotline?
Read more:
The Prepper's Blueprint: The Step-by-Step Guide to Survive Anything
Preparing For Worst Case Scenarios: Using Pop Culture Media as a Forecasting and Training Tool