Since the start of the financial crisis we've seen a breakdown of law and order in countries all over the world. In Greece, Egypt, Iran, Ireland, Iceland, and Spain we saw some of the most prominent displays of the people pushing back against a system that had spent decades smothering them with failed policies and regulations.
In America, we got a small taste of what was happening around the world as protesters from the Tea Party and Occupy movements took to the streets. Here at home things were fairly controlled in free speech zones, though numerous incidents of property destruction and police clashes were reported. But that was nothing compared to what's happening right now in Kiev, Ukraine, where hundreds of thousands of people are facing off with their government.
For those who watch reality TV, it doesn't get any more real than this.
Over 300,000 demonstrators take to the streets in Kiev, Ukraine: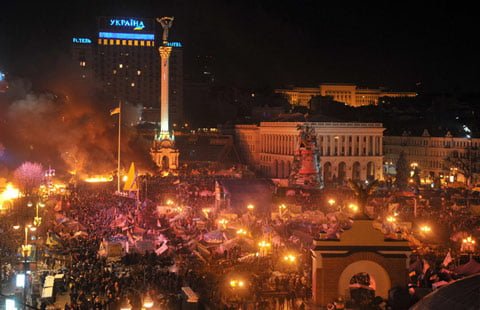 The situation is… VERY INTENSE:
Watch: Rioters destroy armored personnel carrier with Molotov Cocktails
Molotov Launcher: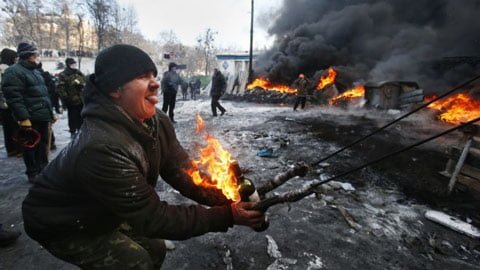 Improvised Flamethrower: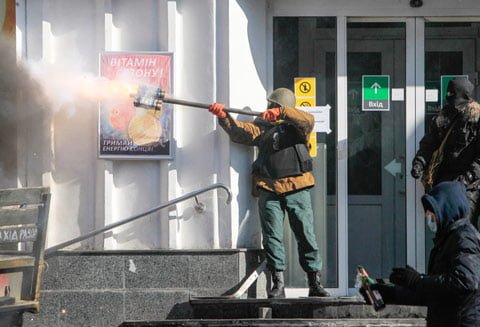 Kiev City Hall Burns: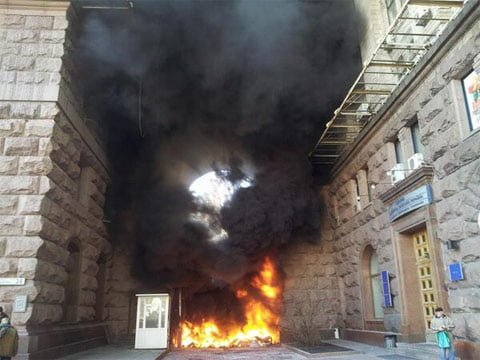 Riot shields maneuvers mimic the Spartan '300':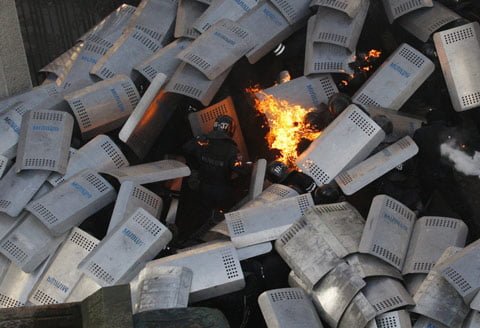 But even 10,000 Spartan shields won't stop this: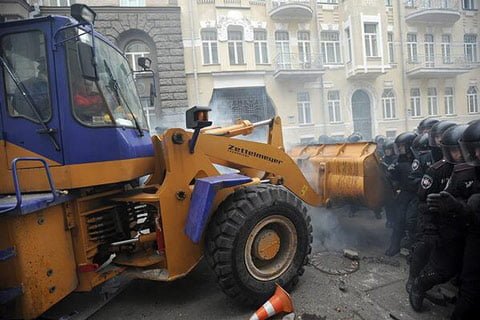 All age groups taking to the streets: Older demonstrator brick bashes police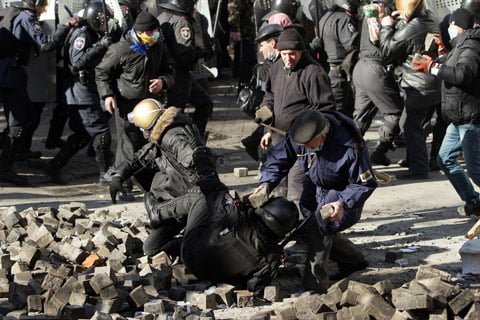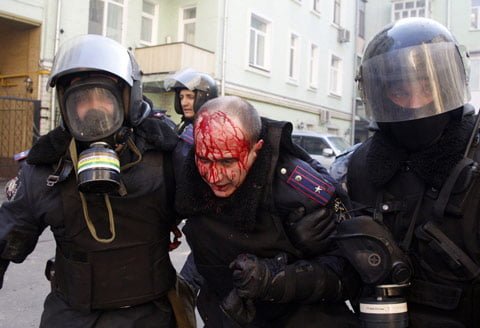 If you don't have a Molotov or an improvised flamethrower, there are plenty of bricks to go around: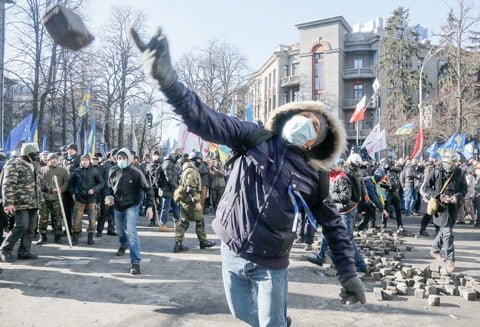 Demonstrator takes shots at Kiev Police: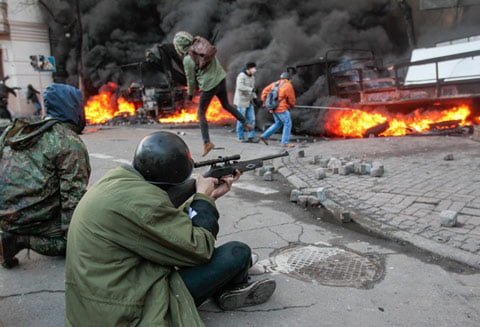 Clash: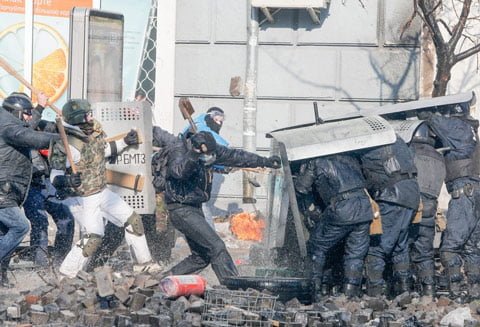 Protesters look on as explosions rock Kiev and police barricades burn:
Scores of protesters injured and detained in Kiev's version of "free speech zones":
Police officer knocked unconscious as rioters loot his belongings:
Images and Video Sourced via RT, Youtube, Mashable, Twitter, Facebook, Salon
Just today over 20 people died, with nine of them reportedly police officers. Things are getting serious in Kiev, just as we saw in Egypt leading up to the day they deposed their President.
While riots are once again unfolding in Europe, one can't help but wonder if there is a real possibility that they will come to this side of the Atlantic.
As we've seen in limited instances, such as when EBT food stamp cards stopped working, it won't take much to set people off.
The above pictures and videos out of Kiev paint a stark warning. It's a total breakdown of law and order.
Incidentally, officials here in the United States, though generally silent about their training initiatives, are preparing for exactly these scenarios. They've spent billions of dollars war gaming and simulating the large-scale collapse of our economy and what the fall-out might look like on the streets of America. Recently, it was revealed that the government has built a massive city at which to train military and police for the possibility of urban riots and martial law declarations.
For those who have wondered why our government has taken these preemptive steps, the answer should be clear.
They know what's coming.