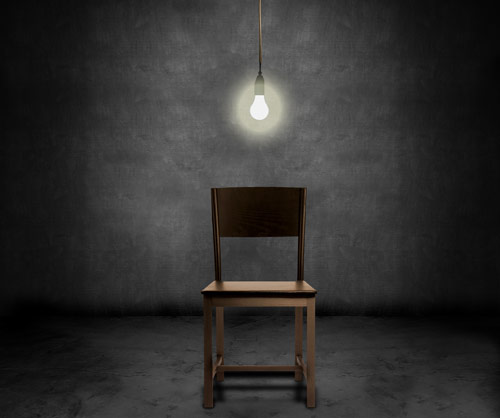 For nearly two decades alternative media has warned of government internment camps where citizens would be disappeared, detained and tortured with no regard for their rights. For nearly two decades the notion has been dismissed by the general population as just another conspiracy theory.
But a new report out of Chicago suggests that not only are such facilities real, they have now been actively integrated into the nation's law enforcement apparatus.
The Chicago police department operates an off-the-books interrogation compound, rendering Americans unable to be found by family or attorneys while locked inside what lawyers say is the domestic equivalent of a CIA black site.

The facility, a nondescript warehouse on Chicago's west side known as Homan Square, has long been the scene of secretive work by special police units. Interviews with local attorneys and one protester who spent the better part of a day shackled in Homan Square describe operations that deny access to basic constitutional rights.

…

"Homan Square is definitely an unusual place," Church told the Guardian on Friday. "It brings to mind the interrogation facilities they use in the Middle East. The CIA calls them black sites. It's a domestic black site. When you go in, no one knows what's happened to you."

Source: The Guardian
According to those who have been detained at the site against their will and absent their natural and constitutional rights, the Chicago facility is exactly what you might expect from a government run internment and detention center.
Family members and attorneys are unable to locate a detainee because those arrested and sent to the black site are never entered into booking databases. They are simply "disappeared."
Detainees are beaten by police in what can only be described as torture.
Access to phone calls and judges are restricted so once you are in there is no way to call for help to let anyone know you are there
Attorneys are denied access because the site has been deemed a high security facility
People are regular shackled for extended periods of time
Keep in mind that the people in these facilities, because they are never sent through proper booking channels, are being held without charge or trial, a gross violation of the U.S. Constitution.
We've previously warned that these are exactly the kind of scenarios that would result from anti-terrorism legislation like The Patriot Act and the National Defense Authorization Act.
On December 5th [2011], ahead of Congressional voting, Senator Rand Paul warned that the new legislation would allow the government to detain American citizens under terrorism laws without evidence, charge or trial. Specifically, Paul cited the government's own broad definitions and characterizations for domestic terrorism or suspicious activity as involving those who, among other things, own guns, ammunition or store food.

…

The very fact that this bill was ever penned and allowed to get as far as it has gotten in our Constitutional Republic is cause for concern. A glimmer of hope existed for a few weeks when the President claimed he would veto it if it came to his desk. As has been the case throughout this administration's term, however, our hope was for naught. Someone, somewhere needs this legislation to pass. To what end we can only speculate.
In the following video Senator Rand Paul sounded an eerie warning. As has been proven with the Chicago black site, his warnings have now come to pass:
Know good and well that someday there could be a government in power that is shipping its citizens off for disagreements.

…

Do you want to have your government have the ability to send you to Guantanamo Bay for indefinite detention?

…As a suspect. We're not talking about someone who has been tried and found guilty. We're talking about someone suspected of activities.
Rand Paul, Ron Paul and scores of Americans who repeatedly warned about this were designated as having gone off the reservation.
It's not so far out of the sphere of possibility now, is it?
Given the recent activities of government with regards to stockpiling weapons of war, ammunition, body armor, riot gear, and armored vehicles, one can't but help to think that they are planning on something serious taking place in America.
Evidence for the existence of black sites, known up until this point as government run internment camps, or FEMA camps, has been presented to the public for years with little interest. And chances are that the majority of the public will likely brush this report off as a non-issue, just as they have done before.
But make no mistake. This site and others like it are real. And one day, should the government be allowed to continue with such operations, it may well be you or your family members that get detained and disappeared.
And when we say disappeared, we mean disappeared:
"It's sort of an open secret among attorneys that regularly make police station visits, this place – if you can't find a client in the system, odds are they're there," said Chicago lawyer Julia Bartmes.
This is America, 2015.
Related Reading:
Fusion Centers, FEMA Camps and Martial Law: Conspiracy Fact or Theory?
Where are the FEMA camps? Right in front of you…
These men are training to put you and your family in a FEMA camp