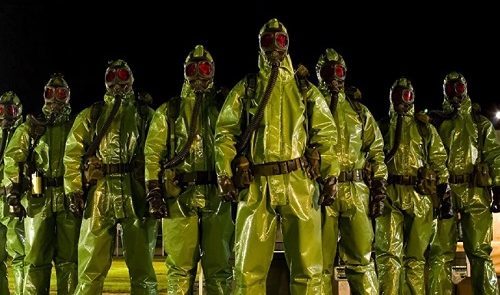 They say what doesn't kill you makes you stronger, however, that might not be the case when it comes to catching the coronavirus.  Scientists are now warning the public that you can actually "relapse" and get the virus more than one time.
While most of the patients who have contracted the coronavirus 2019-nCoV eventually make a full recovery, they don't walk away from the encounter immunized against the disease, as one might expect after a viral infection. Rather, Business Insider reports, you can theoretically catch the coronavirus multiple times, creating an unusual challenge for health officials trying to contain the outbreak.
"For those patients who have been cured, there is a likelihood of a relapse," Zhan Qingyuan, the director of pneumonia prevention and treatment at the China-Japan Friendship Hospital, said during a Friday press conference.
The underlying idea behind a vaccination — or even "chicken pox parties" — is that exposure to a virus will trigger the immune system to generate antibodies that will shield that person from that virus in the future. But according to Chinese health officials, the antibodies created after a 2019-nCoV infection aren't always strong enough to keep patients from getting sick again. –Futurism
The coronavirus has already spread and become more deadly than the SARS outbreak of the early 2000s. And because antibodies from this virus are very weak, it'll make containment incredibly difficult. "The antibody will be generated," said Zhan. "However, in certain individuals, the antibody cannot last that long."
The best way to fight this virus is to simply prevent contraction. Because health officials and scientists still don't know exactly how this virus spreads, it's best to wear a face mask if you can, especially in a place with a lot of people in close contact (like an airport or airplane) and take on good handwashing measures.
https://www.shtfplan.com/headline-news/how-to-stay-healthy-during-flu-season-and-prevent-coronavirus-infection_02042020
This virus also has a high likelihood of mutation, which means it could get even more deadly before it's over.