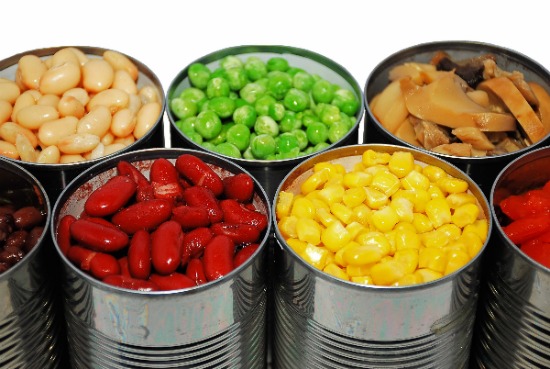 The world's science academics are saying that the global food supply system is completely broken. They say that in order to avoid a "climate catastrophe" the global population should overhaul the farming system and eat less meat.
Billions of people worldwide are either underfed or overweight. The current food system fails to properly nourish all of these people. And that is currently driving the planet towards a climate catastrophe, according to 130 national academies of science and medicine across the world. More than 820 million people went hungry last year, according to the United Nations Food and Agriculture Organization, while a third of all people did not get enough vitamins. At the same time, 600 million people were classed as obese and 2 billion overweight, with serious consequences for their health. On top of this, more than 1 billion tonnes of food is wasted every year, a third of the total produced.
"The global food system is broken," said Tim Benton, professor of population ecology, at the University of Leeds, who is a member of one of the expert editorial groups which produced the report. He said the cost of the damage to human health and the environment was much greater than the profits made by the farming industry. "Whether you look at it from a human health, environmental or climate perspective, our food system is currently unsustainable and given the challenges that will come from a rising global population that is a really [serious] thing to say," Benton said.
And while these are all horrible problems, without vast reductions in individual freedom and liberty (such as the liberty to decide what to eat and how much) the problem won't resolve.  Solutions are, of course, more totalitarian intervention to save people from themselves.
For example, another member of the IAP editorial group, Aifric O'Sullivan, from University College Dublin, said: "We need to ensure that policymakers inform consumers about the climate impacts of their food choices, provide incentives for consumers to change their diets, and reduce food loss and waste."  But information hasn't changed minds yet, or the American population would not be mostly overweight or obese.
According to The Guardian, the global food system is responsible for one-third of all greenhouse gas emissions, which is more than all emissions from transport, heating, lighting, and air conditioning combined. The global warming this is causing is now damaging food production through extreme weather events such as floods and droughts, said scientists involved in a new report. Providing a healthy, affordable, and environmentally friendly diet for all people will require a radical transformation of the system, says the report by the InterAcademy Partnership (IAP). This will depend on better farming methods, wealthy nations consuming less meat, and countries valuing food which is nutritious rather than cheap.
The report, which was peer-reviewed and took three years to compile, sets out the scale of the problems as well as some potential solutions. Of course, thanks to lobbying, don't expect much to change. Suggestions and solutions include convincing (or forcing through threats of violence/legislation) people to eat less dairy and meat products. Other potential solutions include crops that are more resilient to climate change, smarter crop rotation, soil protection, better use of fertilizers, and lowering the use of pesticides. It also backs innovation such as laboratory-grown meat and insect-based foods.