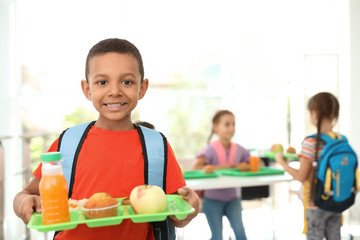 A school in Pennsylvania is warning parents that their children can be taken from their homes and placed in foster care if the child has unpaid school lunch debt.  In a letter sent out to about 1,000 parents from the Wyoming Valley West School District, the warned stated that dependency hearings could occur if parents won't pay their kids' lunch bills.
The letter's ominous warning that failure to pay for their children's school lunches could lead to dependency hearings and the removal of their children from their home came as the school district has multiple unpaid lunch bills. The bills reportedly range from $75 to $450 and total over $20,000, reported RT.
Obvious fallout continues over the school district's threats.
Foster Care fallout! More reaction today to a letter sent to parents in the Wyoming Valley West School District threatening to send their kids to Foster Care unless they make good on delinquent lunch bills. A State lawmaker weighs in. Eyewitness News. https://t.co/DgMV2OFWhb pic.twitter.com/Xo64JxEzCh

— Andy Mehalshick (@AndyWBRE_WYOU) July 19, 2019
Luzerne County child welfare authorities said the alarming threat was false and harmed those most vulnerable – such as those unable to make good on those bills.
Responding to the outrage, the school district said the stern letter was simply a desperate attempt at collecting fees they are owed. Wyoming Valley West's lawyer, Charles Coslett, said he did not consider the letters threatening and told WYOU-TV that it's "shameful" some parents don't want to contribute towards feeding their own kids.
Regardless of the reason the letter was sent out, parents were terrified – especially those without the money to immediately pay off their bills.  School officials have now said that they will send out a less severe follow-up letter to parents next week. But this letter tells us all we need to know about those who are "educating" our children with our tax dollars: Comply, or we will make you comply.
Michelle Obama's School Lunches In Pictures: "Is That Photo Taken From Death Row?"
This is not the first time parents have been threatened either.
Be Warned: GovSchools Threaten Parents With Armed, Militarized Raids Unless They Comply With Demands
Back in 2013, parents were threatened with armed raids unless they complied with the demands of the school for children to undergo forced medical exams.
The US government seems more and more convinced that THEY own YOUR kids. Just this week, a Tennessee dad was arrested for picking up his young children after school instead of allowing them to cross into traffic as the school's policy demanded. Some schools won't allow lunches to be sent from home, and if they are, the school insists on supplementing those lunches at extortionist rates in order to control the situation regardless of parental wishes. This doesn't even take into account the dumbed-down Common Core curriculum, the absurd attempts to be politically correct, and the zero-tolerance insanity that causes kids to be charged with felonies for having loaded fishing tackle boxes in their vehicles or cutlery in their lunch boxes. –The Daily Sheeple
If you've ever wondered why the homeschooling rates are so high, you should no longer have to. Parents are being threatened into compliance with government-run schools and most have become sick of it. Unfortunately, most families live paycheck to paycheck and homeschooling children has become a massive financial hardship for too many in the land of the "free."
The book IndocriNation by Colin Gunn and Joaquin Fernandez (is about why a growing number of parents choose not to send their children to public school. The [American] classroom anti-Christian ideologies from humanism, marxism, utopianism, educational psychology, and more confronting students in public schools today
Look behind the comfortable myths of an educational system actively at work to alter your child's moral values, worldview, and religious beliefs. Learn the history and philosophy of public school education – and discover it is based on neither Christian nor American values.
Indoctrination