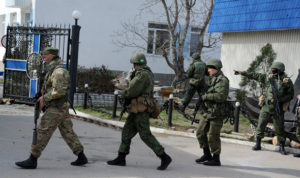 Russia has warned Finland and Sweden against joining Nato. Russia is arguing that the move would bring instability to Europe. Russia would consider NATO (North Atlantic Treaty Organization) membership by either country to be a "confrontation."
Kremlin spokesman Dmitry Peskov told reporters that "the alliance remains a tool geared towards confrontation." It comes as US defense officials said Moscow's invasion of Ukraine has been a "massive strategic blunder" which is likely to bring NATO enlargement.
Before Russia began its "demilitarization" of Ukraine, it demanded that the alliance agree to halt any future enlargement. Obviously, the actions Russia has taken has led to a war and the deployment of more NATO troops on its eastern flank. It has also bolstered public support for Swedish and Finnish membership, according to a report by the BBC. 
US officials expect the Nordic neighbors to bid for membership of the alliance, potentially as early as June. Washington is believed to support the move which would see the Western alliance grow to 32 members. US State Department officials said last week that discussions had taken place between Nato leaders and foreign ministers from Helsinki and Stockholm. –BBC
Sweden's ruling class, called the Social Democratic Party, has traditionally opposed NATO membership. Yet, said it is rethinking this position in light of Russia's attack on its western neighbor. Party secretary Tobias Baudin told local media that the NATO review should be complete within the next few months.
Russia is obviously very likely to see any build-up of NATO and its allies to be a provocation. Surely these countries are aware of that, considering that was Russia's sticking point since it began the "invasion" of Ukraine.  "When Russia invaded Ukraine, Sweden's security position changed fundamentally," the party said in a statement on Monday.
Russian lawmaker from parliament's upper house, Vladimir Dzhabarov of the Federation Council, issued the direst warning from among Moscow officials, threatening that such a "strategic mistake" as Helsinki petitioning NATO means Finland "would become a target."
"I think it [would be] a terrible tragedy for the entire Finnish people," said Dzhabarov. He also strongly suggested it would result in "the destruction of their country."
This is a big red flag and we should watch this. The New York Times reports that Sweden and Finland could join NATO as soon as summer.