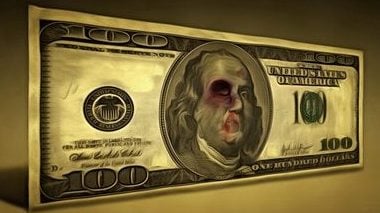 Countries have been moving away from the dollar for years now, with Russia seemingly leading the way. Russia's foreign intel chief has said the United States "dollar becoming toxic", as more nations start searching for an alternative currency.
The U.S. dollar is an anachronism of the modern world economy, according to the director of the Russian Foreign Intelligence Service, Sergey Naryshkin. While speaking at an international meeting of security representatives, he said: "It seems abnormal that the United States, behaving so aggressively and unpredictably, continues to be the holder of the main reserve currency."
Russia has been dumping the U.S. dollar in record numbers while simultaneously stockpiling gold. According to a report by RT, the head of the Russian intelligence service said that the use of the dollar presents risks and more nations are looking into finding alternative tools for doing business. "Due to the objective strengthening of multipolarity, the monopoly position of the dollar in international economic relations becomes anachronistic. Gradually, the dollar is becoming toxic," said Naryshkin.
And it is not just Russia that has decided to move far away from the dollar. Countries around the globe such as  China, India, and several others, have been working to diversify their foreign reserves away from the greenback. Russia is leading the way, however, taking concrete steps to eliminate the dollar from its economy.
The Russian central bank's First Deputy Governor Dmitry Tulin said that Moscow sees the acquisition of gold as a "100-percent guarantee from legal and political risks."  The increases in gold purchases by the Russian government come as the Trump administration plans to impose new sanctions on Moscow.

Russian bullion holdings are now quickly approaching the Soviet peak of 2,800 tons, which were seen in 1941, according to a report by RT.  The gold stockpile was valued at $77.4 billion at the end of last month, according to the Russian central bank's website. At current prices, the reserves are worth around $83.6 billion. Over the last decade, the country's share of gold in reserves has soared tenfold. Russia has also continued reducing its holdings of US treasuries. It has lowered its holdings of US debt from $96.1 billion in March to just $14.9 billion in May. –SHTFPlan
Russia has no intention of obeying sanctions placed on them by the United States, and will simply do their business with more hospitable countries.