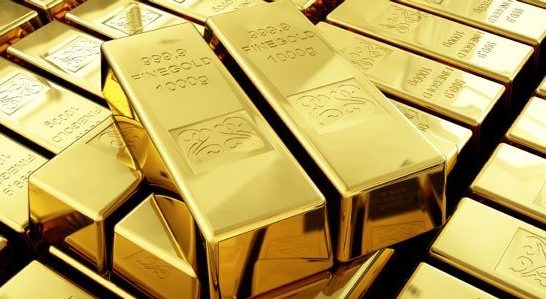 The Russian government is not taking the United States' sanctions lightly.  Instead, they plan to beat all sanctions imposed by Washington, including any future sanctions, by stockpiling gold.
The Russian central bank's First Deputy Governor Dmitry Tulin said that Moscow sees the acquisition of gold as a "100-percent guarantee from legal and political risks."  The increases in gold purchases by the Russian government come as the Trump administration plans to impose new sanctions on Moscow.
Russian bullion holdings are now quickly approaching the Soviet peak of 2,800 tons, which were seen in 1941, according to a report by RT.  The gold stockpile was valued at $77.4 billion at the end of last month, according to the Russian central bank's website. At current prices, the reserves are worth around $83.6 billion. Over the last decade, the country's share of gold in reserves has soared tenfold. Russia has also continued reducing its holdings of US treasuries. It has lowered its holdings of US debt from $96.1 billion in March to just $14.9 billion in May.
The central bank also clarifies that this plan to stockpile gold is indeed a part of the strategy of diversifying the country's reserves and moving away from the U.S. dollar. Pravda Report writes that in the spring of 2018, Russia cut its investments in the U.S. public debt, getting rid of most of its U.S. Treasury bonds, taking measures to protect the country against the U.S.'s runaway and ballooning debt crisis. Bloomberg believes that Russia used a part of the revenues from divesting to purchase the gold.

According to the World Gold Council, Russia is not only the largest official buyer of gold but also the world's third-biggest producer. Russia's central bank has been purchasing a lot of gold from domestic miners through commercial banks. In the past decade alone, Russia has mined more than 2,000 tons of gold, with annual production expected to rise by 400 tons by 2030.
Russia isn't the only nation looking to divest away from the U.S. dollar and protect themselves.  China has ramped up their efforts to obtain gold as well.