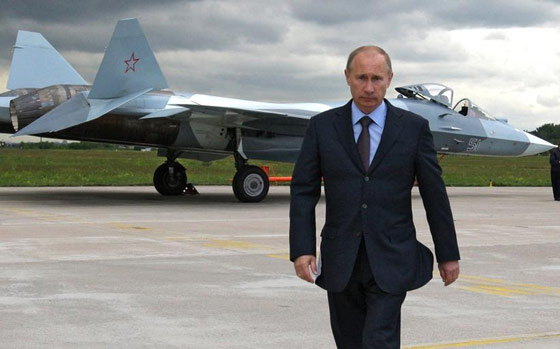 Foreign Minister Sergei Lavrov says it is "unacceptable" for the United Kingdom to accuse Russia of the nerve agent attack, and Russia has countered the British rhetoric quickly. In a response to the UK's expulsion of Russian diplomats over the nerve agent poisoning of a Russian double agent and ex-spy, Moscow will expel British diplomats.
Russia says it will soon expel British diplomats in response to Theresa May's announcement that 23 "undeclared intelligence officers" posing as Russian diplomats would be ejected from the UK. Ramping up tensions not seen since the Cold War, the UK and Russia are exchanging rhetoric at unprecedented levels.
Lavrov said Russia would first inform the British government first about any retaliatory actions before revealing them to the wider public.
Sergei Skripal, 66, and his daughter Yulia, 33, were found unconscious on March 4th in the center of Salisbury and remain critically ill in hospital. May says tests showed a Soviet-era nerve agent known as Novichok was used in the attack, and that Russia was, therefore "highly likely" to be responsible. But not everyone agrees with May's assessment.  The Irish Times doesn't feel there's any way Vladimir Putin could be responsible for the attack.
Theresa May's first scenario, that the Kremlin was directly involved, seems unlikely. Skripal was in the UK as part of an official spy-swap deal with Russia. The only suggestion of suspicious activities on Skripal's part has been a report in the Daily Telegraph that he was close to an unnamed person in the organization run by Christopher Steele, who produced the dossier claiming Russia had compromising material on Donald Trump. –The Irish Times
In comments on Thursday morning, the UK Foreign Secretary Boris Johnson expanded on May's statement, saying the evidence of Russian guilt was "overwhelming" because only Moscow had access to the poison and also a motive for harming Skripal. But there are holes in that official narrative as well:
Russia immediately needed western financial help to stop Novichok and other chemical and biological agents being exported illegally by criminal elements. Western help arrived eventually but was it too late.

There was money to be made in those days when inflation had reached 2,500 per cent in a single year. Those who became extremely rich by selling natural resources, military equipment or anything they could get their hands on became known as the Russian oligarchs, but not all the oligarchs were Russian. The main production plant for Novichok was in Uzbekistan.

For President Vladimir Putin to have launched such a vicious attack would have been counterproductive as it would jeopardise any spy swaps in the future. –The Irish Times
Ratcheting up the rhetoric further, Johnson told the BBC, "There is something in the kind of smug, sarcastic response that we're heard from the Russians that to me betokens their fundamental guilt. They want to simultaneously deny it and yet at the same time to glory in it." Johnson also said the attack was a way for Putin to send a message to anyone considering becoming a Russian defector.
Russia has repeatedly said that the UK is refusing to provide a sample of the nerve agent used in Salisbury, initially saying it would not respond to May's ultimatum until this condition was met. Johnson said the UK would send a sample of the nerve agent to the Organization for the Prevention of Chemical Weapons for an independent assessment
As the rhetoric continues to ramp up and the world stands at the precipice of a third world war over political blame games, it's important to remember that if these elitists start a war, they won't be the ones suffering the repercussions.  That will be for the rest of us to endure.