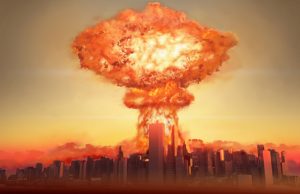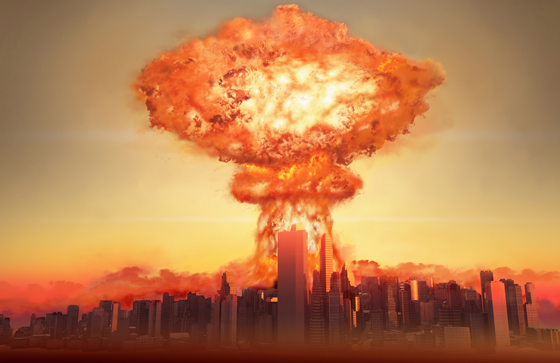 A senator in the United States says he "won't rule out" attacking Russia with a nuclear weapon. Republican Mississippi Senator Roger Wicker said it was a possibility if there was a conflict with Ukraine.
"I would not rule out military action. I think we start making a mistake when we take options off the table, so I would hope the president keeps that option on the table," said Wicker about a potential standoff with Russia to Fox News's Neil Cavuto on Tuesday.
On Fox News, Sen. Roger Wicker (R-MS) floats the idea of bombing Russian military assets — and says he wouldn't even rule out a nuclear strike pic.twitter.com/I6SatMy6hi

— Aaron Rupar (@atrupar) December 7, 2021
Isn't it interesting how the rulers talk about war, destruction, and death so freely and easily when they aren't the ones that are going to do the damage or be on the front lines? When Cavuto asked what military action against Russia would comprise, Wicker said it could mean "that we standoff with our ships in the Black Sea and we rain destruction on Russian military capability." But he also warned that isn't all the U.S. is considering. "I would not rule out American troops on the ground," the senator declared, adding that the US also shouldn't "rule out first use nuclear action" against Russia, according to a report by RT. 
"We don't think it will happen, but there's certain things in negotiations if you're going to be tough that you don't take off the table, and so I think the president should say that everything is on the table," Wicker added.  Luckily, Wicker was immediately called a "bloodthirsty" and "insane" lunatic. Rightly so too. Using nuclear weapons shouldn't even be a consideration.
https://twitter.com/EmmaMAshford/status/1468373783547453445?ref_src=twsrc%5Etfw%7Ctwcamp%5Etweetembed%7Ctwterm%5E1468373783547453445%7Ctwgr%5E%7Ctwcon%5Es1_&ref_url=https%3A%2F%2Fwww.rt.com%2Fusa%2F542508-senator-nuclear-strike-russia%2F
The GOP is so bloodthirsty that they are ready to bring WW3 & unleashing nuclear winter on us while denying people their positions to protect us from these very things. This is damn dangerous. https://t.co/uO9nW1MEnp

— Russell Foster A New Texas (@RussellFosterTX) December 7, 2021
The ruling class is becoming increasingly unhinged. We had better hope people begin to think and act in a more moral manner toward their fellow humans, or those marching off to war will bear the brunt of the punishment for following the orders of these sociopaths. While many took Wicker's words as crazy, others sadly, backed him up.
Republican Illinois Congressman Adam Kinzinger, however, backed Wicker's call for all cards to be on the table. "Russia advances till they hit a brick wall. We can be the brick wall, or we can retreat from the Sudetenland and hope he doesn't intend to rebuild ALL the Soviet Union. History repeats itself but we always deny it's happening," Kinzinger declared, according to RT. 
War Hawk From The Trump Era Warns That The US Should "Prepare For A Limited War" With China
This rhetoric is crossing into dangerous territory when a psychopath in the ruling class talks of nuking others on a different plantation. Always choose to do the right thing. It's getting interesting out there, and all we have left to fight against this tyrannical slave planet is our humanity.