The news media was abuzz Thursday morning amid photos that emerged of Rick Perry and Ron Paul following Wednesday's night debate. Since the pictures were taken during a commercial break no video or audio feed has been released to the public.
There was much speculation over what was said, with the Washington Times referring to the confrontation as a "scrap" and "dust up" between the Governor and Congressman. The situation was made out to be an 'in-your-face' engagement which was apparently so bad that former Utah Gov. Jon Huntsman had to get involved to break it up.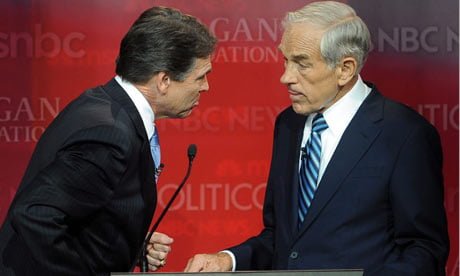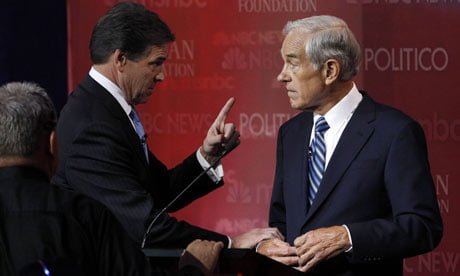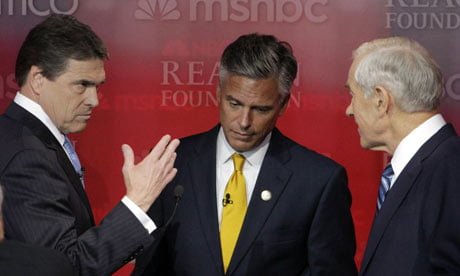 According to Ron Paul (and confirmed by those present at the debate prior to Paul's own words on the matter) nothing of the sort occurred between the two:
I wish it were a much more interesting story than that, because I don't even recall the moment that it was occurring and I don't remember exactly what he said. But we didn't have any cross words.

…

The most challenging words were said on stage when not only I, but others, called him on some of the programs in Texas.
Watch Congressman Paul explain the situation in his own words: